Montreal's podcasts for book lovers cover a wide range of the literary landscape
by J.B. Staniforth
While Montreal is home to a number of English-language literary podcasts (including Sruti Islam and Alex Nierenhausen's Weird Era, recently profiled here), the main thing they have in common is they're produced in this city. Beyond that, the subjects of Montreal literary podcasts vary dramatically. Here are capsule introductions to four Montreal literary podcasts, covering a wide range of subject matter.
Apples to Giraffes
A creative exploration of literary adaptations
This podcast, hosted by award-winning graphic novelists François Vigneault and Jonas Madden-Connor, is about cinematic adaptations of literary works. Subjects for discussion, Vigneault explains, include, "What it takes to turn a book into a film, and the opportunities and challenges that are inherent in taking a narrative from one medium to another." Most episodes also include a novel twist: Vigneault and Madden-Connor often talk about how they would approach developing as-yet unadapted narratives for TV or movies.
Less than a year into their run, Apples to Giraffes' creators have released new episodes biweekly (not counting smaller bonus episodes), with 12 episodes in the can to date. Vigneault says that on a podcast this young, the format is constantly developing: "We're definitely still making plenty of tweaks to the format as we go, seeing what our listeners respond to and what makes for the most fun experience for everyone, ourselves included. For instance, we've recently started experimenting with cordoning off plot spoilers into their own section, so that listeners who haven't already read the book we're discussing can still tune in without fear."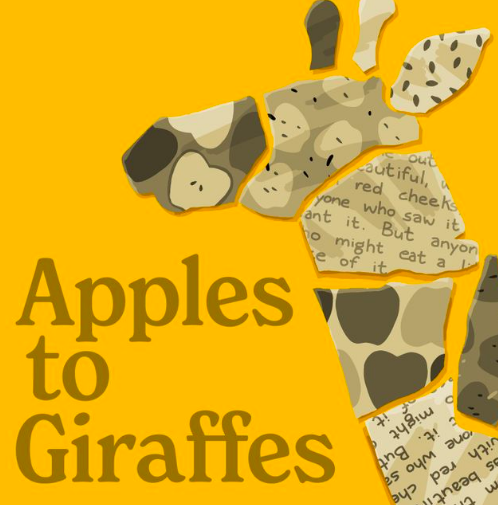 Luckily, Vigneault notes, "the subject matter is basically inexhaustible. There are more and more literary adaptations happening all the time," and there's plenty of room for Apples to Giraffes to take off in any number of directions.
Recommendation: Vigneault recommends Apples to Giraffes to "folks who love both literature and cinema—anyone who's ever finished a book and either thought "Wow, that would make a great movie!" or "They could NEVER make a movie out of that!"
As a starting point, he recommends Episode 7: "We discuss The Tripods by John Christopher, a cult-classic sci-fi adventure series that both Jonas and I adore. It's an underrated series that was already adapted as a BBC TV series in the 1980s, but it's definitely ripe for a modern adaptation."
A scholar of archival theory and Canadian women's writing, Bishop's University professor Linda Morra says her podcast Getting Lit with Linda celebrates the best in Canadian literature, with an expert guide. Morra uses her own personal narratives to power discussions of Canadian literature that highlight the intimacy of the reading experience.
"Each episode," she explains, "invites listeners to consider how literature both reflects and extends their experiences, guiding them toward some key insights derived from the work under discussion." Yet she balances the emotional engagement with the works she discusses with her academic perspective, making learning as important a goal as entertaining.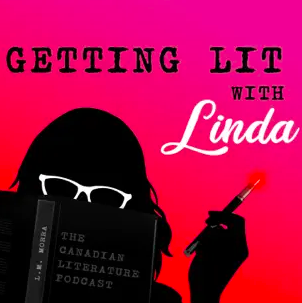 Since dropping her first episode in 2020, Morra has released 40 episodes, many of which featured guest stars like poet Stephen Collis, novelist Shani Mootoo, and comedian Ali Hassan. Morra says, "I promised at the outset that I would deliver the widest range of writers possible in Canada—in terms of genre, temporal period, geographical location, race, sexual orientation, and so much more—and I keep to that commitment with every episode."
Recommendation: While Morra offers her podcast as a means to take a "'time-out' from the chaos of the world," she says Getting Lit with Linda is right for "anyone who is keen on learning more about books, arts, and culture, or who wants to know about the literary scene in Canada but doesn't know where to start."
She recommends her episode discussing Thomas King's One Good Story, That One (Season 2, Episode 13), which she notes "speaks to the importance of forging real relationships, the building blocks of sustainable communities, especially crucial when approaching Indigenous persons."
SpokenWeb
An exploration of the sound of literature
Podcasts are an audio medium, and SpokenWeb takes advantage of that characteristic in celebrating what literature and discussions about literature sound like. The podcast has set out to sound different from episode to episode, by including basic interviews and conversations, audio editions of literary works, archival recordings of Canadian writers, and audio projects and soundscapes from Concordia students.
SpokenWeb released its first episode in 2019. It is currently based in Montreal thanks to its host and task-force lead Concordia affiliate professor Katherine McLeod, and its sound designer Miranda Eastwood. It also includes producers affiliated with Simon Fraser University in Vancouver, though the podcast is open to outsiders beyond Montreal and Vancouver.

"We are developing the pedagogical side of podcasting in order to encourage more SpokenWeb researchers, both students and faculty, to feel ready to make an episode," McLeod explains. "We hold monthly Creator Session workshops and teach podcasting workshops throughout the year for students and faculty from across the SpokenWeb network." SpokenWeb is also expanding the notion of whether a podcast can be "scholarly," and considering possibilities for how to make it more similar to material produced in academic settings (such as peer-reviewed episodes).
Recommendation: McLeod says the ideal listener to SpokenWeb is someone interested in literary sounds, "whether those sounds are archival recordings, poets reading, writers talking, finding out about archival work behind-the-scenes, the affective impact of sounds of the past heard in the present, stories of environmental soundscapes, or sonic experimentation."
For new listeners, she recommends the episode: "'The archive is messy and so are we': Decoding the Women and Words Collection" (Season 3, episode 7, produced by Kate Moffatt and Kandice Sharren). "That episode shows what you can do with an unwieldy archive that one is still learning about," McLeod says. "A podcast episode can be a place for thinking out loud, together."
An independent podcast celebrating diversity in literature for young adults
Teffer Adjemian is likely correct when they say YA Podcast is the only independent podcast to take on the subject of literature for a young adult readership. (Naturally, these books are enjoyed by readers of all ages as more and more adult readers discover a passion for well-wrought YA literature.) At the same time, YA Podcast may also be the premier program focusing on the issue of diversity in YA literature.
Adjemian says they and their team's independence allows for a focus on the books that resonate most with them. "We're a diverse team, in race, gender, and ability, and we're passionate about amplifying historically underrepresented voices in the genre," they say. Though the team started with simply discussing their favourite novels, after producing an episode on Angie Thomas's The Hate You Give, Adjemian says, "we quickly realized that there was a growing movement towards representation in YA Lit and we wanted to be a part of it. That's how our focus on underrepresented voices was born. Young Adult literature is on the front lines of diversifying literature, and it's our goal to highlight that diversity."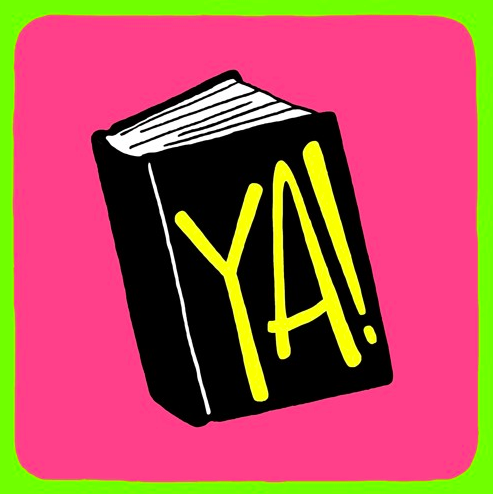 Since its founding in 2018, YA Podcast has released 173 episodes, featuring discussions of works and interviews with authors, some of whom have gone on to successful careers. However, the stress of producing an independent podcast weighed heavily on Adjemian and their team of volunteers, whose production costs are just met by Patreon donations. Accordingly, the team took an unplanned hiatus this year to deal with widespread burnout. 
"It's scary to take a break from making content when you're used to doing it regularly," Adjemian says. "But our listeners stayed with us, our patrons were supportive, and we've adjusted to a biweekly release schedule, which much to our surprise ended up being more popular because our listeners can keep up with the reading list! It was a great lesson, remembering that ultimately we do this project because we love it, and we have to make sure we can continue to love it if it's going to stay good."
Recommendation: Adjemian says YA Podcast appeals to an array of listeners, including "educators, librarians, parents, or just adults who love YA. While we're always delighted to hear from our teen fans, ultimately we are a bunch of folks in our thirties and  we end up talking about growing up in the 2000s a lot!" They recommend "Dystopian Smackdown" (Episode 11, about Suzanne Collins's The Hunger Games novels and Veronica Roth's Divergent series) as a great YA Podcast starting point.
J.B. Staniforth is a Montreal writer and reporter.
Illustration by Nora Kelly