Montreal literary luminaries offer their gift suggestions for the holiday season
by Billie LeBel-Gagné
Holiday shopping can be arduous sometimes: we want to gift something useful or with special meaning, not just a bauble that'll end up gathering dust in the corner. We may be biased, but we at Read Quebec believe that the best gifts are books. Whether you read to learn something new and widen your horizons, or simply to be entertained, there's a book for everyone out there. That's why books are always a sure thing when considering your gifting options.
If you've been following Read Quebec, as well as our older sister publication Montreal Review of Books, you're aware of the multitude of amazing English-language books that are published in Quebec every year. We reached out to authors, critics, booksellers, and influencers to find out what was their favourite local book of the year, and why. With their choices, we built this holiday local book gift guide: amazing new and recent Quebec books (plus one bonus vintage title) to gift to your closed ones, or to discover for yourself during the festive season.
Christopher DiRaddo: Easily Fooled by H. Nigel Thomas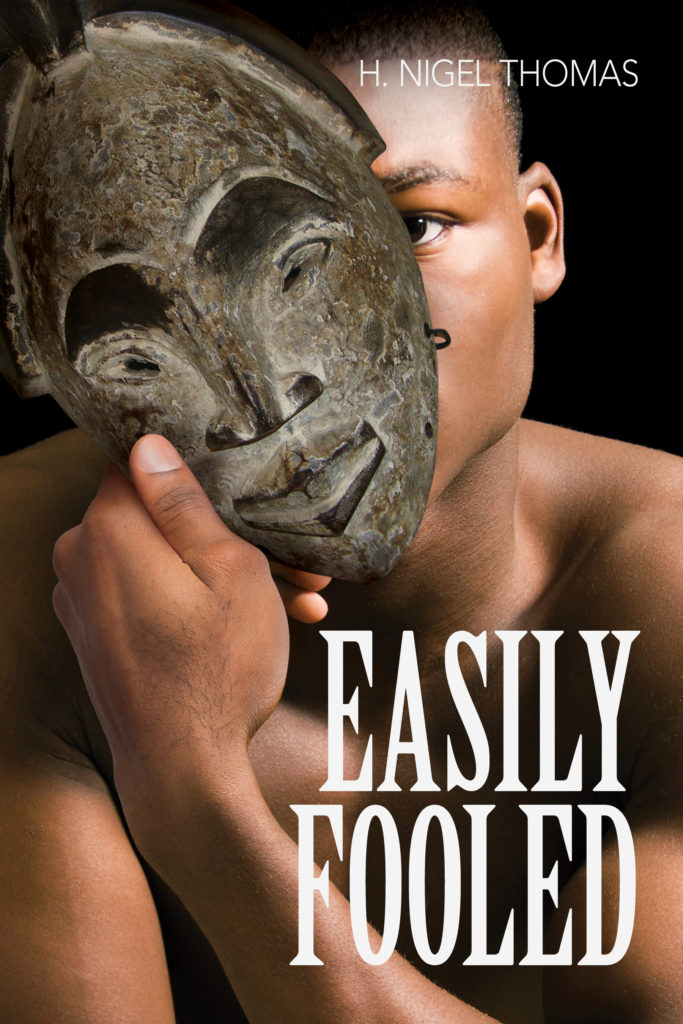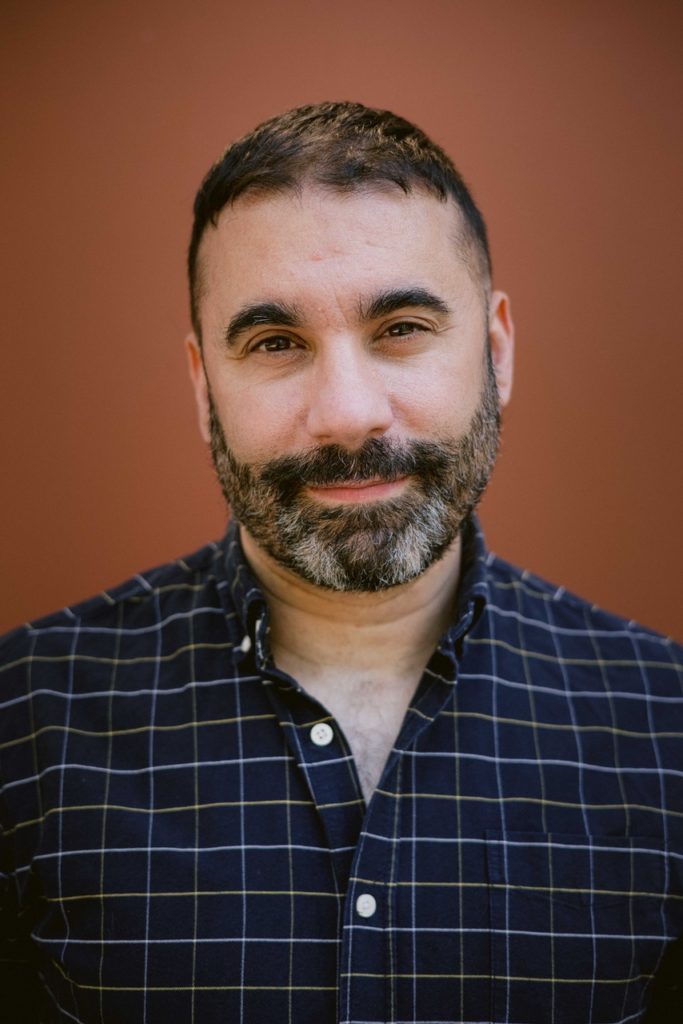 The third of a planned quartet by author H. Nigel Thomas, Easily Fooled is author and journalist Christopher DiRaddo's choice. As in the majority of his work, Thomas is inspired by the Carribean-Canadian immigrant experience, colonialism, and generational trauma, as well as sexual identity. DiRaddo had this to say about the book: "A gay ex-Methodist minister from Saint Vincent grapples with his traumatic past. Filled with profound questions and memorable characters, Thomas's latest is a powerful and heartfelt examination of the lasting impacts that family and religious dogma can have on the human spirit."

Buy it here from Guernica Editions
Cora Siré: Open Your Heart by Alexie Morin, translated by Aimee Wall
Recommended by author Cora Siré, Alexie Morin's Open Your Heart was first published in French in 2019, and was published this year in a translation by Newfoundland-born, Montreal-based novelist Aimee Wall. The book is an auto-fictional memoir in which Morin explores a friendship from her childhood in the Eastern Townships. As Siré told us: "Open Your Heart is one of those rare novels powered by both stunning language and fascinating characters. Set largely in a small town in Quebec, the book is brutally honest, riveting, and deeply moving."

Buy it here from Véhicule Press
Arizona O'Neill: Weeding by Geneviève Lebleu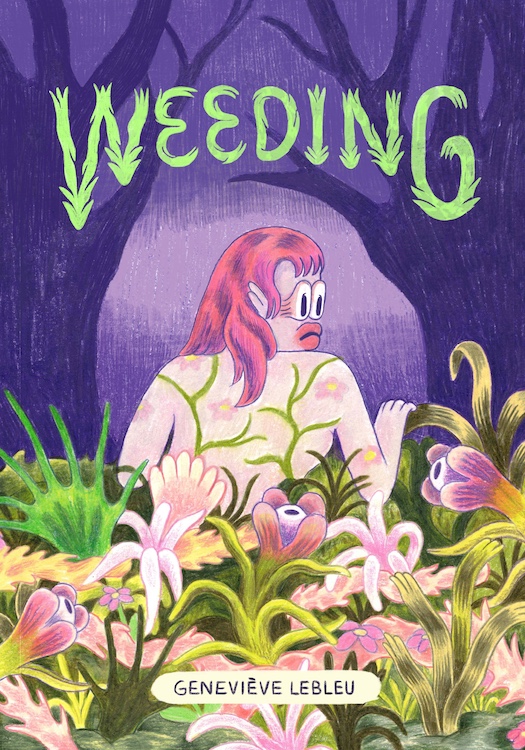 Weeding, Geneviève Lebleu's first graphic novel, was recommended by Arizona O'Neill, an artist who also works at Librairie Drawn & Quarterly. Weeding is a feminist satire that tells the story of a group of women as they confront each other on their complicated past. O'Neill chose it for how Lebleu was able to portray the group dynamics through her art: "I love how she mixes nature and horror imagery in this graphic novel. The tension of the group causes the plants around them to become hostile. It is beautiful."

Buy it here from Conundrum Press
Helen Chau Bradley: The Good Arabs by Eli Tareq El Bechalany-Lynch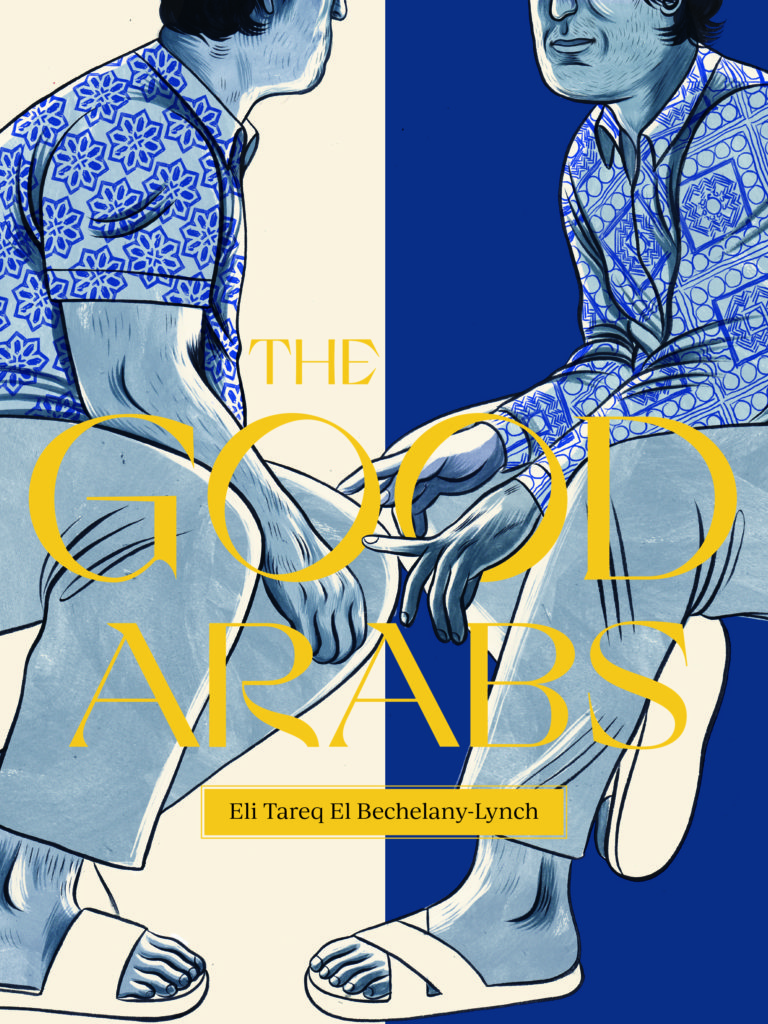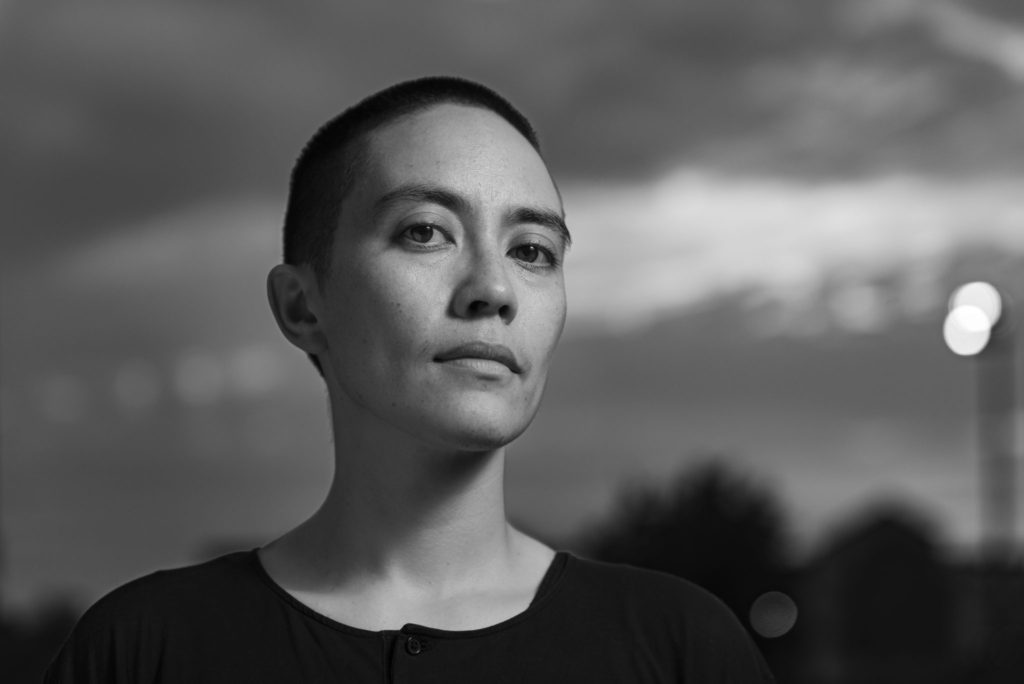 Following last year's successful release of their first book, knot body, author Eli Tareq El Bechalany-Lynch continued their streak with a 2021 collection of poems called The Good Arabs. Recommended by author and musician Helen Chau Bradley, The Good Arabs is among other things a love letter to Lebanon. The collection dissects identity, language, and places, moving from Montreal to Beirut. Chau Bradley described it like this: "The Good Arabs is a hybrid text about hybrid identities, and the complexities and violence of borders. A must-read for those for whom the ever-evolving question is more compelling than a concrete, comforting answer."

Buy it here from Metonymy Press
Yara El-Soueidi: Made-Up by Daphné B., translated by Alex Manley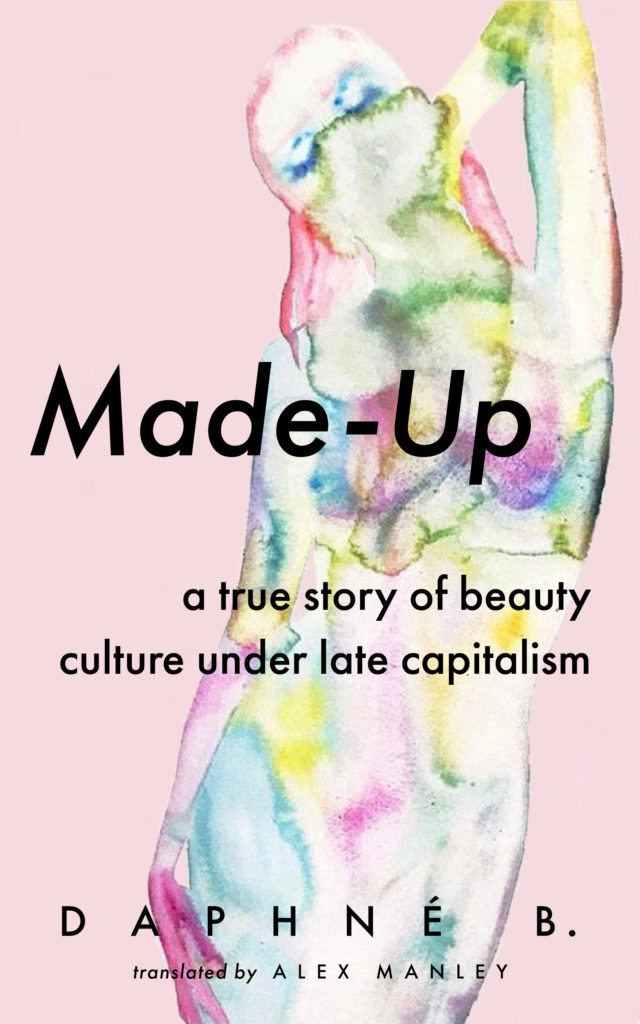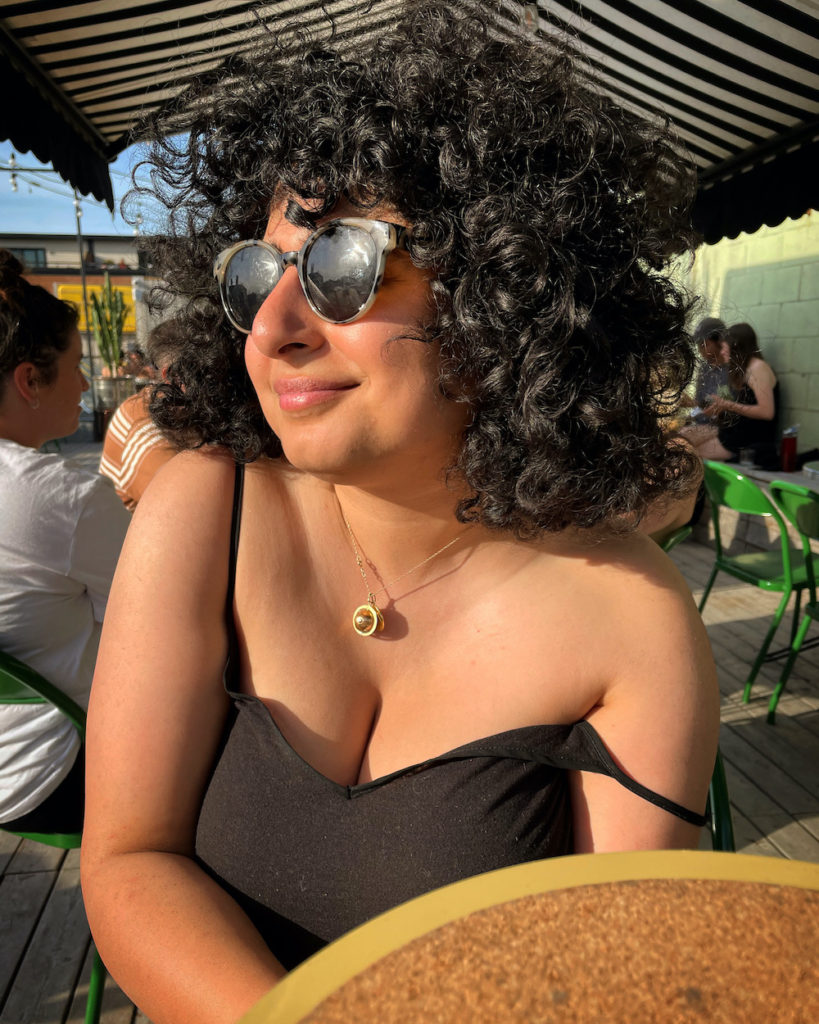 Daphné B.'s third book Made-Up, first published in French in 2020, made some waves when it came out this year in a translation by author Alex Manley. Made-Up was recommended by Yara El-Soueidi, a culture journalist who reviewed the book for the mRb. It delves into internet beauty culture—from YouTube tutorials to hyped-up makeup palettes, a subject which many millennial make-up aficionados can relate to—and its ties to late-stage capitalism. How can the younger generations make peace with their shopping habits at a moment when their own anti-capitalist sentiments and values are growing ever stronger? Yara calls it "a think-piece about way more than makeup; it's about society, expectations, and consumerism. Alex Manley's translation work for Made-Up is exquisite, making the book a gem for the holidays!"
Buy it here from Coach House Books
Louis Rastelli: Art Life by Catherine Ocelot, translated by Aleshia Jense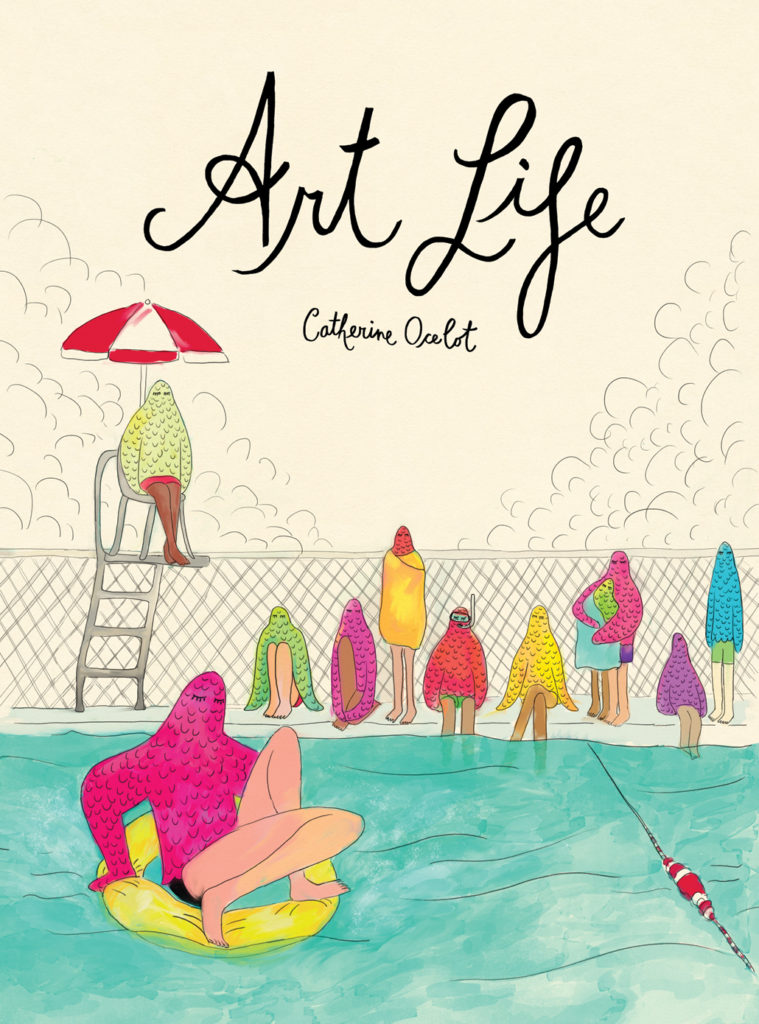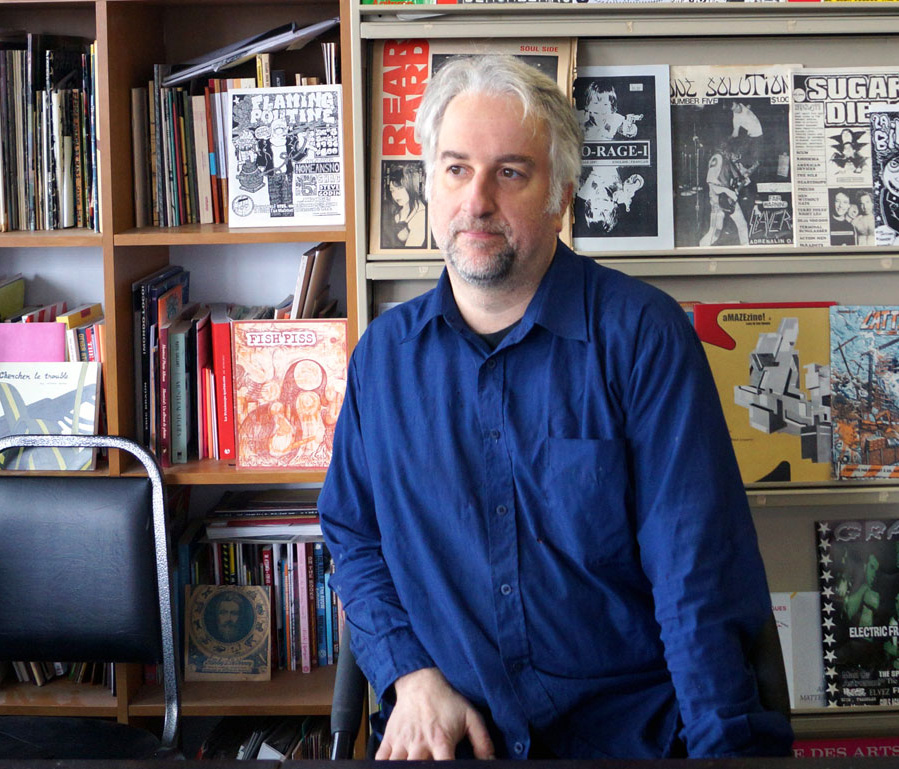 First published in French in 2018, Catherine Ocelot's Art Life made its way to an English-speaking audience this year in a translation by Aleshia Jense. Ocelot is a prize-winning graphic novelist, and this latest offering explores conversations and small moments, searching for meaning in what we do and say. Art Life was recommended by Louis Rastelli, the founder of Expozine and local underground media archive Arcmtl: "This graphic novel is beautifully illustrated and very original, no sequences of panels to be found here! The artist puts the story first, and the illustrations and graphics follow accordingly, charting the artist's own questioning of her art and what it means to be an artist. Definitely a rising star in artistic graphic novels and comics."

Buy it here from Conundrum Press
@thebookishglow: The Spectacular by Zoe Whittall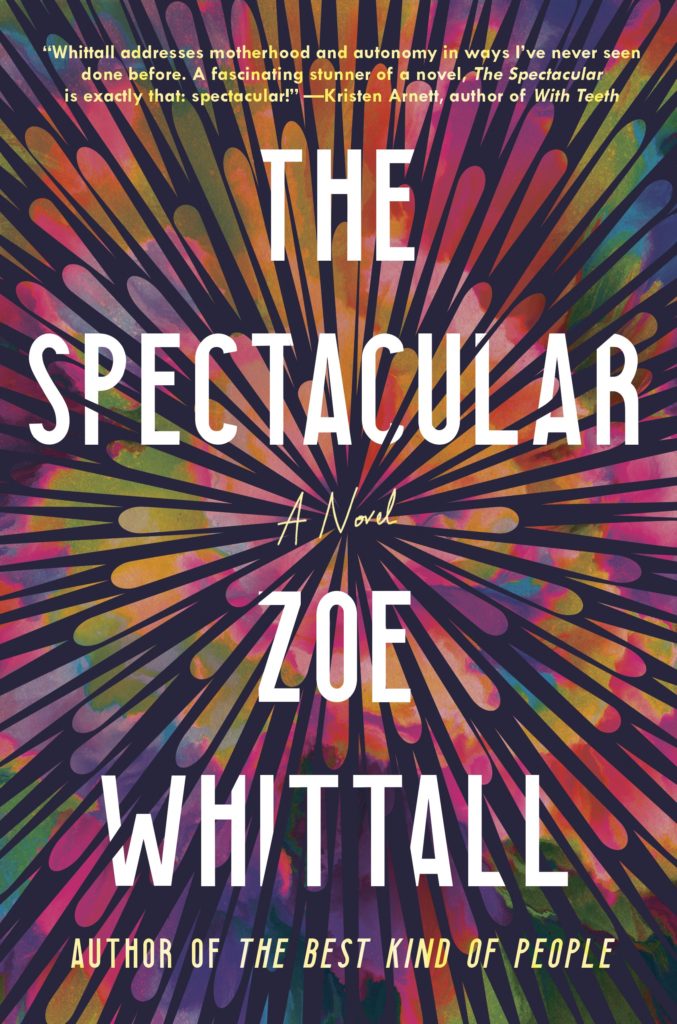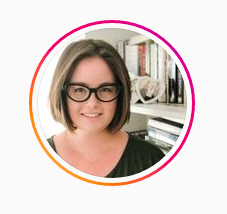 Following three generations of women, Zoe Whittall's The Spectacular was recommended by Alexandra (@thebookishglow), a Bookstagram influencer. While Whittall is from Toronto, her novel The Spectacular is set in part in Montreal, as well as Turkey and the United States, and it confronts idea about family, traditions, and authenticity. Alexandra explains her choice: "It is a tender, emotional, and culturally relevant exploration of femininity and motherhood that I could not put down. Whittall's characters are complex and multilayered and her themes are raw and poignant—reading her prose is such a treat."

Buy it here from Penguin-Random House
Andreas Kessaris: Spin Doctors by Nora Loreto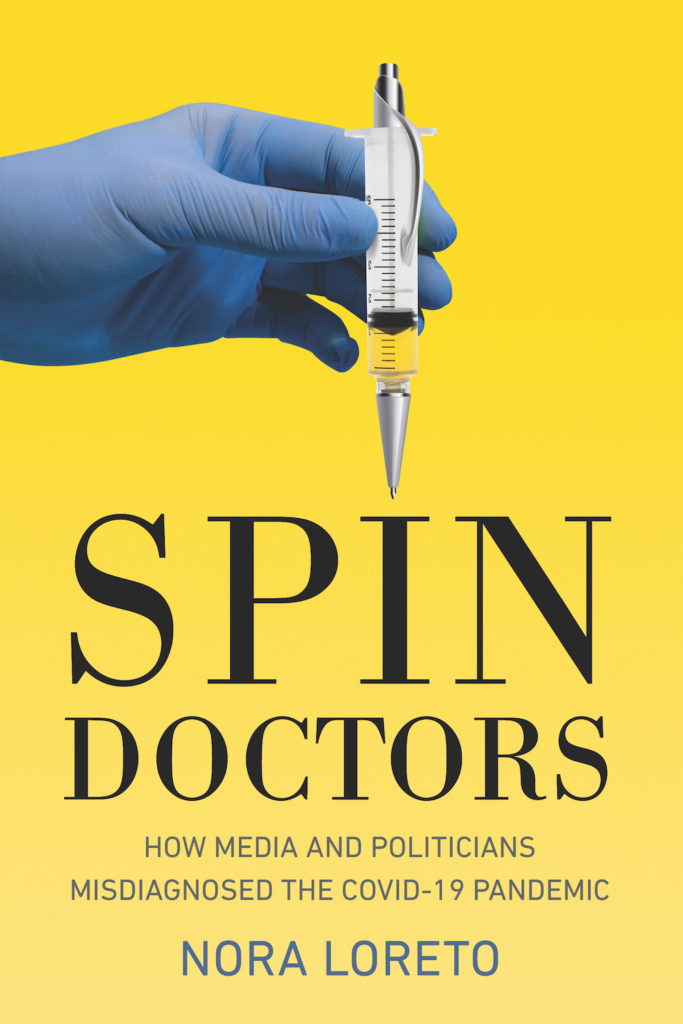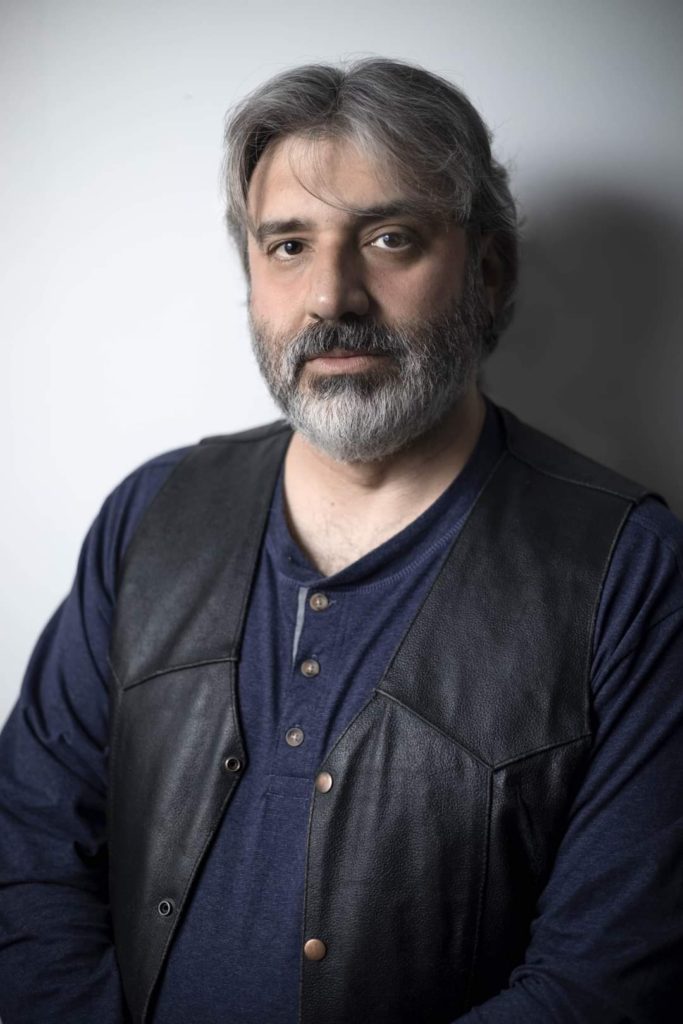 Andreas Kessaris, writer and events coordinator at Paragraphe Bookstore, recommended the book Spin Doctors by Quebec writer and activist Nora Loreto. It documents the first year of the COVID-19 pandemic's communication in Canada, and how media, along with politicians and public health officials, reported the pandemic. It is a critical examination of the way the pandemic was handled, the consequences of the communication choices, and alternative approaches to managing such a crisis.As Kessaris says: "Concise and thoroughly researched, Loreto's fearless and direct analysis of COVID and Canada's response to it is the book we need."

Buy it here from Fernwood Publishing
Athina Khalid: Heroine by Gail Scott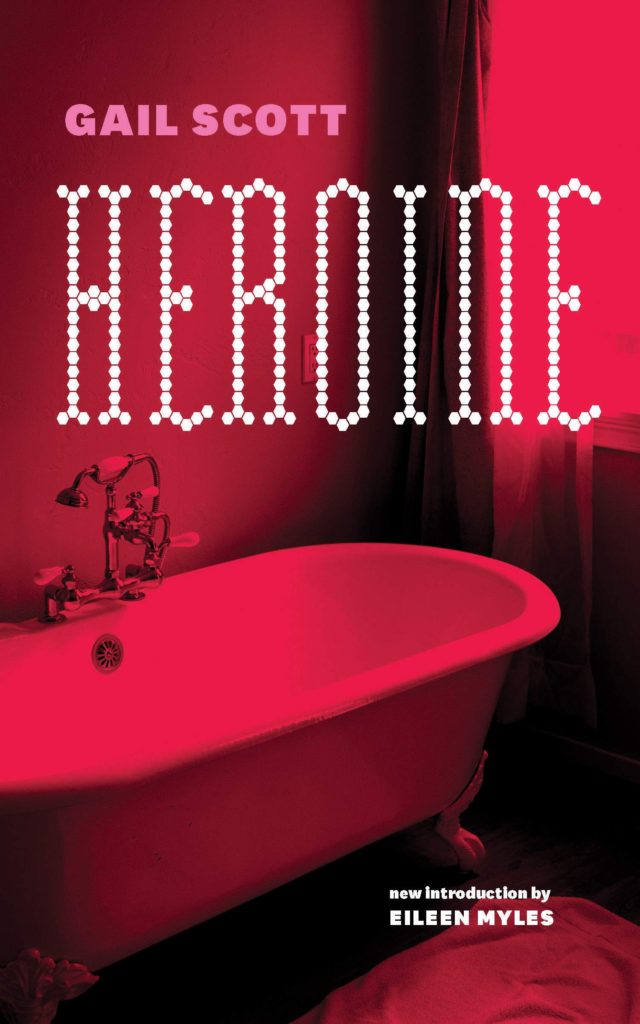 Athina Khalid, bookseller at Encore Books and Records in NDG and newly appointed Associate Editor at the mRb, chooses this vintage Montreal classic: "I read Gail Scott's Heroine after reading Helen Chau Bradley's review of Scott's Permanent Revolution in the mRb summer 2021 issue. If you like books with vivid descriptions of Montreal, tongue-in-cheek depictions of leftist and feminist circles in 1980, and non-linear narratives, try Gail Scott's 1987 classic this holiday season. (But don't read it in the bath.)"
Billie Gagné-LeBel is a queer freelance writer and content creator who loves to explore questions of identity and mental health, alternative relationships and lifestyles, beauty, and all things pop/geek culture. She writes for her own blog and publications such as MSN and Screen Rant, and does copywriting and social media creation for a range of clients.
Illustration by Billy Mavreas