Véhicule Press: A Literary Community Builder for 50 Years and Counting
by Billie Gagné-LeBel
Even after going through many evolutions and iterations, some things have never changed at Véhicule Press – like the company's logo, which was designed by Guy Lavoie back in 1973. Co-publisher Simon Dardick's role as a typesetter for all the books published by the company is something else that has stayed the same. "I was a painter, a visual artist, so the way our books look has always been really important to us," he says. "The last 100 [covers] have been done by David Drummond, who's got a certain sensibility that we like. I still typeset all the books. The sense of how a book looks on the page and choosing the type – that's an important aesthetic that hasn't changed, it's just gotten better."
Before becoming the established publishing house many Montrealers and Canadians now know and love, Véhicule was a cooperatively owned printing and publishing company run out of the artist-run gallery Véhicule Art Inc. Today, they're known for publishing a variety of books, ranging from fiction and poetry to history and essays, and have garnered critical success with many recent titles. Baharan Baniahmadi's novel, Prophetess, won the 2022 QWF Paragraphe Hugh MacLennan Prize for Fiction Winner and the 2023 Blue Metropolis/Conseil des arts de Montreal New Contribution Literary Prize. Dimitri Nasrallah's most recent novel, Hotline, was a 2023 CBC Canada Reads Selection and went through four printings, and Gabrielle Boulianne-Tremblay's novel, Dandelion Daughter, translated by Eli Tareq El Bechelany-Lynch, was published this spring and has already gone into a second printing.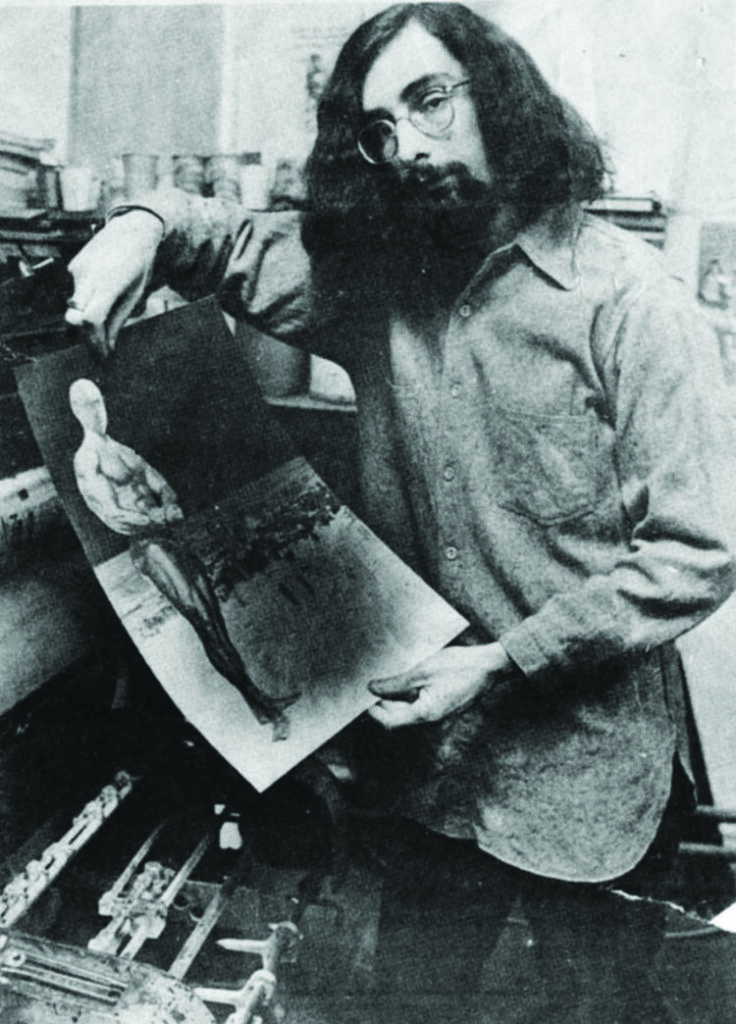 For Dardick, it's the only job he's had since 1973: "It's been quite a voyage for myself and my partner, Nancy Marrelli. When we started in the '70s, we were sort of like long-haired kids learning how to learn to trade. I learned typesetting, and my partner and co-editor Guy Lavoie went to CEGEP and learned how to print so we could publish books. And so we evolved and managed to get into the publishing stream in this country, and it's been fifty years of doing this." 
As Dardick's partner in business and in life, Marrelli's contribution is not to be understated, as Adrian King-Edwards, owner of the independent and second-hand bookstore The Word, insists when I ask him about Véhicule: "Nancy is definitely important. Absolutely. Their contribution in terms of publishing is immense, particularly with Montreal history. I'm thinking about Nancy's book on the history of jazz in Montréal and Montréal Archives photo album, as well as Merrily Weisbord's Strangest Dream. Their contribution to the poetry community is also huge. The Signal imprint, which was started by Michael Harris and went on to Carmine Starnino, has well over 100 books now; it takes real dedication to do that."
Marrelli is an archivist by trade, and Dardick explains how her presence and support made Véhicule possible, not only due to her full-time job at Concordia, but because she brought on some projects which ended up being excellent for the bottom line: "In the early '80s," he recalls, "she brought an archives book to us, it was called The Life of a Document: A Global Approach to Archives and Records Management. It was before the internet became really big, and the Pentagon ordered copies. It seems like every legal jurisdiction across the country and in the States ordered that book. It was unbelievable."
Other non-fiction best-sellers have kept the press afloat, and able to dedicate as much attention as it has to fiction and poetry. A few winemaking books, in particular, have been unmitigated successes for Véhicule: "Most people have no idea that we do these books and it's quite funny," says Dardick. "In 1998, Nancy's mother was approached by a friend who said her son [Daniel Pambianchi] was writing a book on home winemaking. I remember Nancy saying, 'We don't do wine books, but we'd take a look at it,' out of respect for her mother. That book was called Techniques in Home Winemaking, and it has sold 40,000 copies. It's been supplanted now, by another of Pambianchi's books, Modern Home Winemaking, which is in the top ten winemaking books in the United States, and it's incredible. It allows us to sustainably do poetry and fiction."
Poetry is how Dardick and King-Edwards met: Véhicule used to have weekly poetry readings, whereas The Word hosted readings every two weeks, and they all evolved together in that small, effervescent community, with their own literary ambitions. Community is where Dardick and Marrelli found a strong foothold, explains King-Edwards: "As you know, writing is a very lonely activity, and their launches were always incredibly social and got everybody together. They had legendary parties at their home, and they were always concerned about their writers. I know of at least one case where somebody was down on his luck, and they invited him to live with them. They're incredibly generous."
Signal's original editor, Michael Harris, also attests to the publishing duo's generosity. In his case, it's the carte blanche he was given when starting Signal that blew him away: "By 1980, I decided that I should ask Simon to see whether I could actually put on some kind of poetry publication, and thank God, he said yes. And he said, 'Do whatever you want!' I had a moment of euphoria when I realized that I could help out people whose work I thought was deserving."
Dimitri Nasrallah, the editor of the press's fiction imprint Esplanade, has a similar story: a few years after Véhicule published his second novel, Niko, Dardick reached out to him to take over the imprint as editor. "He said, 'You're not gonna get rich doing this, but in exchange, you can do pretty much whatever you want.' Most people, when they say that, are saying it in a measured way, but Simon and Nancy were true to their word, and for the past decade, they've pretty much let me bring a vision to Esplanade fiction, to develop relationships and publish in the direction that I saw fit." Nasrallah goes on to describe his relationship with Dardick as that of a mentor: "He's like a literary father figure of sorts. He brings wisdom to the ambition that I bring and really just complements everything we do. He is a very good collaborator, someone who gives room to the voices on the floor and allows people to have their space, which I've really appreciated."
To celebrate their fiftieth anniversary, Véhicule Press will be hosting a gala on Saturday, June 17, at Casa d'Italia. The event, which is free and open to the public, will be hosted by writers Nyla Matuk and Mark Abley, and will feature readings and reflections by authors and editors as well as a reception. Dardick insists that all are welcome: "We'd love to have not only the literary crowd, but anyone who reads books and is excited about books."
Billie Gagné-LeBel is a queer freelance writer and content creator who loves to explore questions of identity and mental health, alternative relationships and lifestyles, beauty, and all things pop/geek culture. She writes for her own blog and publications such as Grenier aux nouvelles and BE MTL, and does copywriting and social media creation for a range of clients.
All photos courtesy of Véhicule Press.