Three Afro-Quebec artists shaping new futures for translation in Quebec
by Léa Murat-Ingles
Translation in Quebec is heading for quite the resurgence lately, with works such as Perdre la tête, a new translation of Heather O'Neill's When We Lost Our Heads, nominated for the prestigious Prix des Libraires du Québec. Black literature is also benefiting from this: meaningful books like No Crystal Stair, one of Afro-Quebec's most notable historical novels by Montreal author Mairuth Sarsfield, originally published in Ontario in 1993, was reissued by Linda Leith Publishing in 2021 in both English and French. And with countless translations being put out by big French-language editor Mémoire d'encrier every year, translation in Quebec won't be slowing down anytime soon (unless recession hits us really really badly, and let's hope not). Something, however, is quite new in this revival : the way Black and queer translators are actively using translation as a form of transgression.
As we know, African and Caribbean diasporas have been present in the province of Quebec even before it was so called. These multilingual communities have since created a space somewhere in the binary dynamic of our province by shattering a staggering amount of language barriers. Thankfully, it now seems to be happening in literature too, with new publications that entirely rethink the translation process, and what it means to be a translator in Quebec. Two upcoming releases are noteworthy in that sense: The Rage Letters, translated by Kama La Mackerel for Metonymy Press from its original French version Les enragé.e.s by Valérie Bah (published in the book series Les Martiales at Les éditions du remue-ménage in 2021), and the French translation, by Stéphane Martelly, of Magnetic Equator by Kaie Kellough. As fate sometimes has it, these three interdisciplinary artists had been working as a community way before these publications were even planned.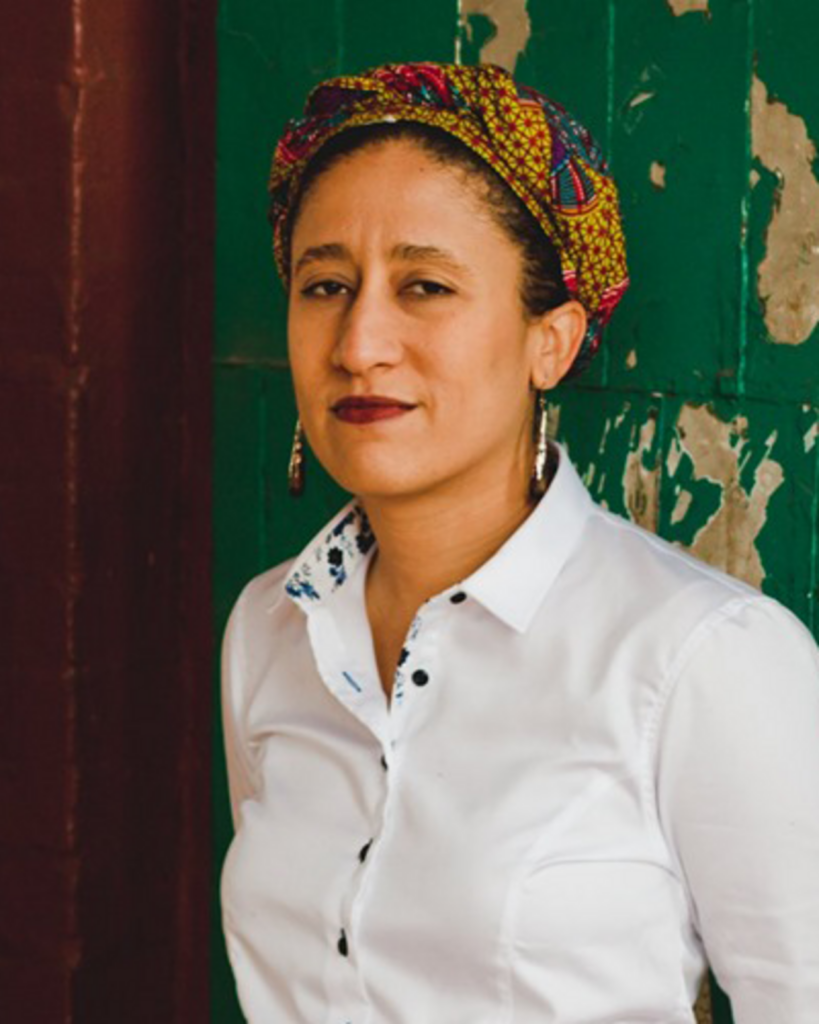 In 2018, poet, painter, and teacher Martelly (Inventaires, Tryptique, 2016) created Les Martiales, a new groundbreaking book series of fiction and non-fiction dedicated to publishing Afrodescendant women and non-binary individuals at Les éditions du remue-ménage. Filmmaker and photographer Bah was the second voice to emerge from this endeavour with Les enragé.e.s, a collection of intertwined short stories about a group of Afroqueer young adults in Montreal.
Kama La Mackerel (Zom Fam, Metonymy Press, 2020) got their hands on an early manuscript of Les enragé.e.s and fell in love "not even halfway through" reading, delighted to discover that their friend had such a beautiful writing practice beyond their unique talents as a visual artist. Bah had been capturing and recording most of La Mackerel's brimming artistic practice – exhibits, performances, spoken poetry, and so much more. For La Mackerel, feeling like Bah played such a huge part in their grassroots projects and their development as an artist left them wanting to do something in return.
So when Metonomy Press approached La Mackerel to get suggestions for their very first French-to-English translation, they immediately thought of Les enragé.e.s, their new favourite book. "The way that it talks about race and queerness unapologetically, the way she is writing about blackness, the way she felt it, in the intersection with queerness… it made me feel seen," they recall. Taking on translating such a book is no easy task – a whole year of work – but, thankfully, they had access to the best collaborator: their friend, the author of the original book, no less. This enjoyable collaboration came with greater challenges. "For me, translation is intimidating," La Mackerel admits. "I feel like it should come from humility and from having reverence to the work, the artistic process, and the book. There is so much that Valérie is doing to the French language in this book. I hope I can render this in [my] translation."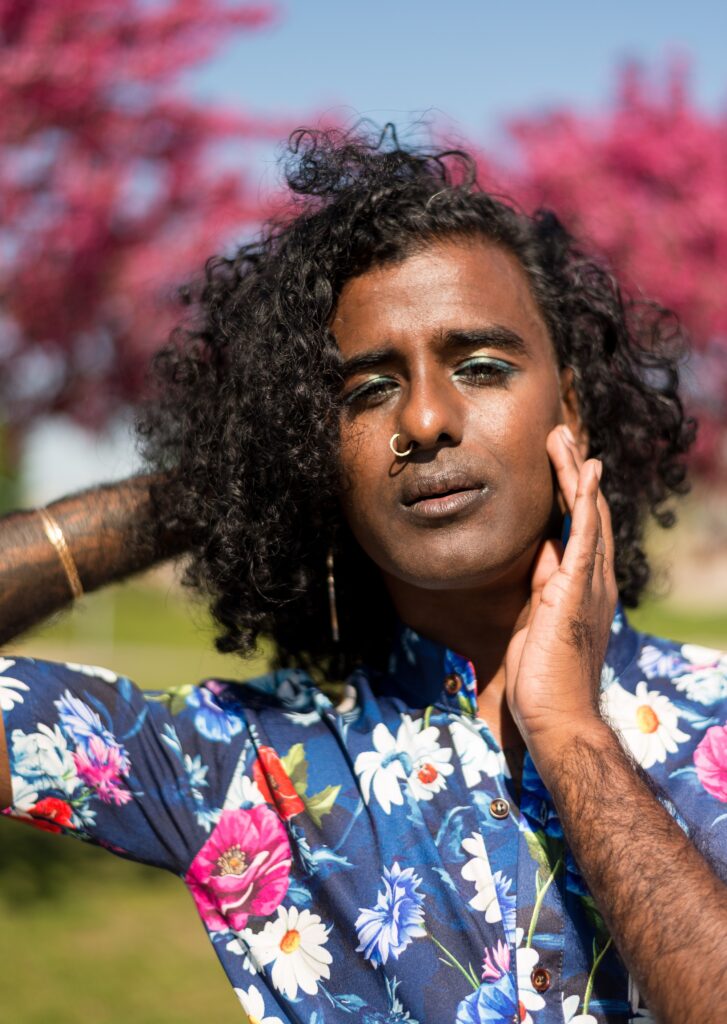 The Rage Letters, a powerful title full of mutual appreciation and respect, has been given to the book, coming out this spring. "Translating is a way of giving back and to hold Val's words as much as she held my practice," says La Mackerel. Bah, on the other hand, thinks La Mackerel has made the book better with this translation process. "They are bringing a new meaning to it," she says. "In terms of language, their precision and insightful look are amplifying the social themes of the book. I feel like our interaction is improving my work." Her involvement in La Mackerel's work sparked a newfound curiosity for translation, but also for her own book. "The work of translation feels like a creative risk… Being Haitian in so-called Montreal really means something; the diasporas are showing it with how they shape culture and language. How do you transpose that into the English language? How do you make them coherent?"
This translation means a great deal to Martelly, who edited Les enragé.e.s. "Quebec projects itself in the rest of Canada as a homogeneous place, which is false," Martelly notes. "Valérie's book will allow people to see other realities of black existence in Quebec, from the point of view of second-generation black queer youth." She hopes other unique translations like these will seep through the tight sealing between French and English literatures in Quebec. Her next publication is also a translation, Équateur Magnétique, from Kaie Kellough's prized collection of poems, Magnetic Equator. Like Bah and La Mackerel, Martelly has known Kellough for quite some time, from collaborations such as the Protests & Pedagogy project at Concordia University.
For Martelly, Kellough's work has a uniqueness – one she intimately understands. Both she and her colleague are established poets, and of Caribbean origin: "The particularity of Caribbean texts is the difficulty of their translation. There are always at least two languages ​​in action [Western and Caribbean languages], sometimes more in contamination. It requires a lot of knowledge to understand the particular cultural context of Caribbean writing, of the sacred languages being used, of the multiple Caribbean artists being quoted." Unlike La Mackerel with Bah, Martelly wanted to have a first go at the translation process without Kellough's input. Doing so helped her gain a creative freedom that gave her the tools to translate such a colossal work, which was nominated for multiple awards, and won the Griffin Poetry Prize in 2020.
To translate untranslatable words and to find ways to restitute Kellough's incredible rhythm and images, Martelly had to break open the core of language and use etymology to invent new words and cheat the oh-so-rigid French syntax. This wasn't a new process for her, because she had been playing with language, both in Creole and French, in her own poetry: "I have always been very sensitive to language, especially through poetry. There, language can be worked and transformed."
This kind of transgression is what links Stéphane Martelly to Kama La Mackerel in their work as multilingual translators. Since they were both given unconditional trust by the original authors, both artists were comfortably able to break the rules of hegemonic translation. Martelly, for example, got to slip in some Haitian cultural references that weren't originally in the book – with Kellough's approval, of course. For La Mackerel too, translation is an intrinsically transgressive form of art that allows them to recreate a work chosen politically, to "get immersed in a subjectivity and a universe that is deeply transgressive, a multiplicity that is political." Valérie Bah shares her friend and colleague's philosophy: "Our queer creative structures and ways of being bring language beyond the binary and dominance to renegotiate language."
Léa Murat-Ingles (she/they) is a bookseller, research assistant and French literature master's student of Haitian descent. As part of her studies, she is particularly interested in Haitian literature from Quebec, Afrofuturism, and the role of archives in research creation. She was born and raised in Montreal, where she still resides.
Illustration by Rakim Jah
Stéphane Martelly on Instagram
Valérie Bah official site, Instagram
Kama La Mackerel official site, Instagram