Local reading recommendations for the summer season
by Salena Wiener
Heat waves, tornados, and smog, oh my! We're in the last stretch of a Montreal summer that really makes you value a stack of books at the ready for days when you might want to stay inside.
We're once again bringing back Read Quebec's summer reading list! We reached out to Montreal-based literary community members for their book recommendations for this summer season. Check out what they're reading below.
Andreas Kessaris recommends:
Strange Bewildering Time: Istanbul to Kathmandu in the Last Year of the Hippie Trail by Mark Abley
House of Anansi Press, 2023
When one takes an extended trip, they often discover more about themselves than the places they visit or the cultures they encounter; for many, that is the whole point of such an endeavour: to "find themselves." Acclaimed poet and author Mark Abley's latest offering, Strange Bewildering Time, a real treat for armchair travellers, is such a tale. The book recounts his jaunt along the "Hippie Trail" from Türkiye to Nepal in the late '70s. Abley's singular wit, sharp observations, and eloquent storytelling highlight this detailed and informative chronicle of a journey that, due to inevitable political shifts and tragic, tumultuous world events, can no longer be duplicated.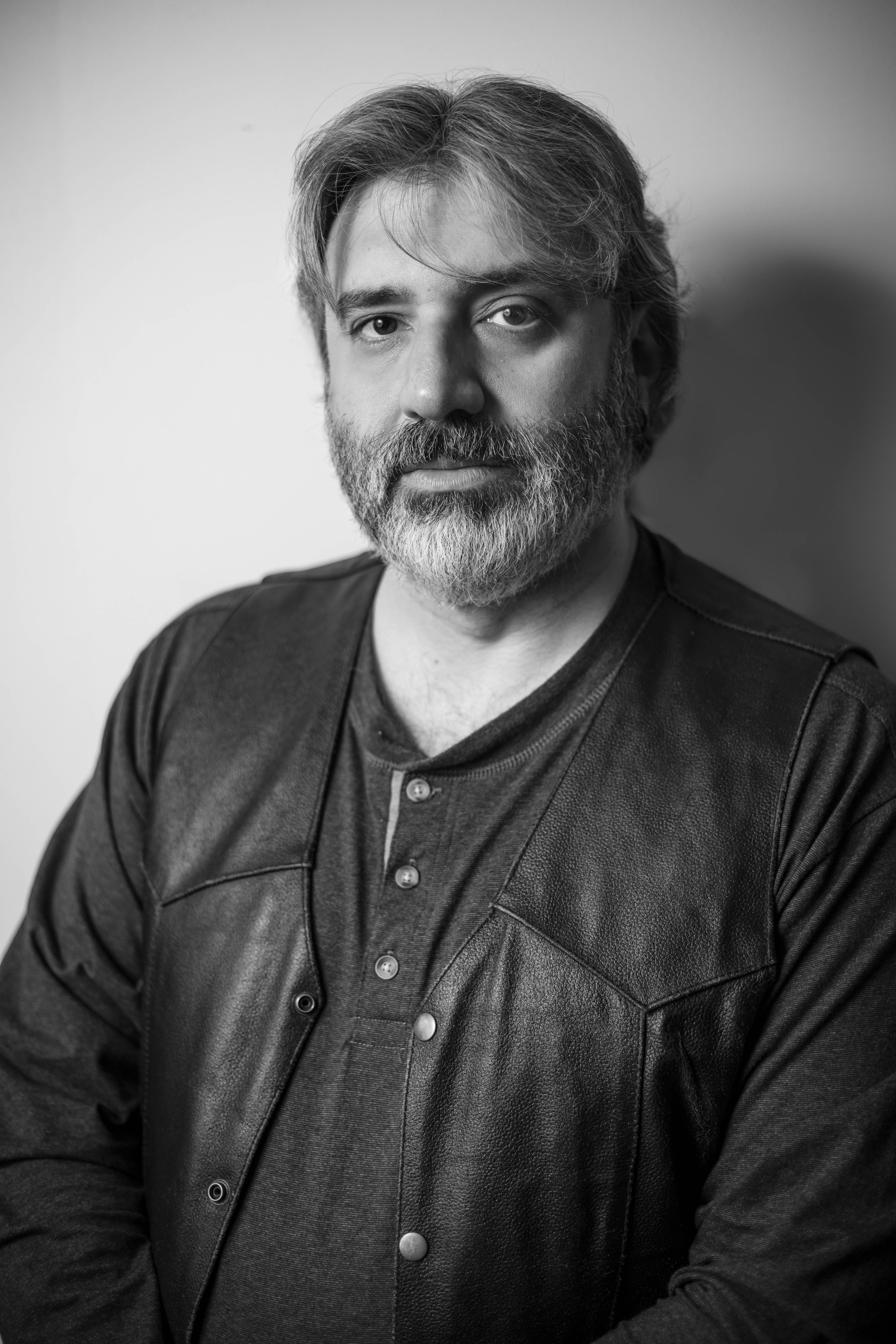 Andreas Kessaris is the long-time Events Coordinator for Librairie Paragraphe Bookstore and the author of the book The Butcher of Park Ex & Other Semi-Truthful Tales (Guernica Editions). He lives in Montréal.
Shakiya Williams recommends:
Where They Stood by Black Community Resource Centre
Linda Leith Publishing, 2023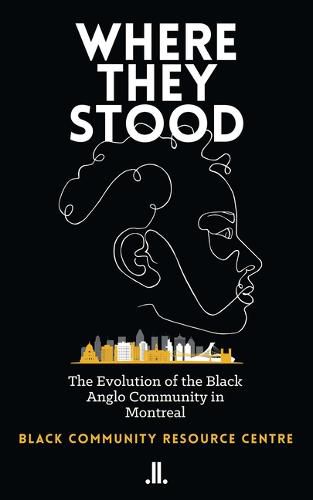 My recommendation may not be your typical fun summer read, but rather an enlightening and educational one. Where They Stood showcases the evolution of the Black Anglo community in Montreal. With nine beautifully crafted essays by young Black writers, it paints a vivid portrait of Montreal's vibrant and thriving Black community. In 2022, I took a course on Black History in Montreal and thoroughly enjoyed it. Where They Stood is a wonderful addition to that course. It also serves as an exceptional gateway to expand one's understanding of Montreal's often neglected history. The historical sites mentioned make a great addition to your next summer excursion of Montreal, adding depth and context to your journey.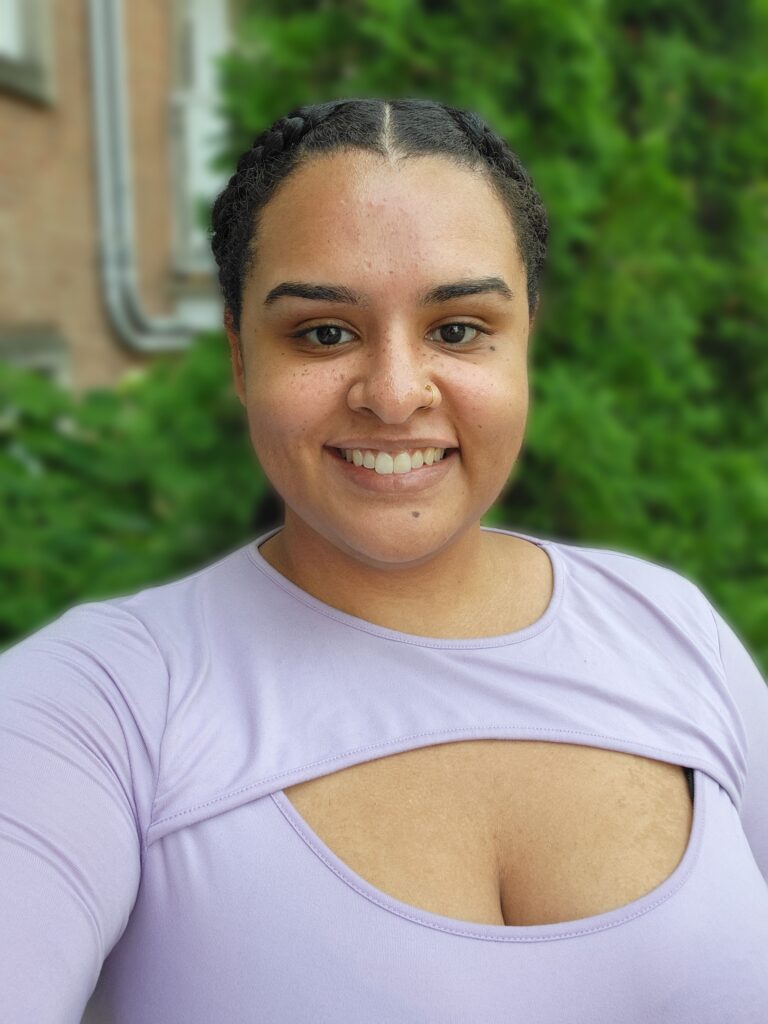 Shakiya Williams is currently serving as the Publishing Intern for Linda Leith Publishing, alongside her role as a Research Assistant with SpokenWeb. Her journey as an aspiring writer is set to reach new heights as she looks forward to graduating in the fall of 2023 with a BA in English literature and a minor in professional writing.
Carlos A. Pittella recommends: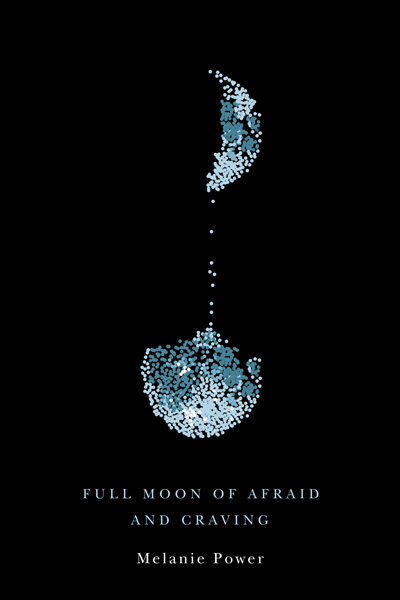 Full Moon of Afraid and Craving by Melanie Power
McGill-Queen's University Press, 2022
Melanie Power's debut collection of poems, Full Moon of Afraid and Craving, has layers. Like a decadent cake that makes you laugh, salivate, then sing in awe at the passage of time. Like Aubrey Plaza's acting – you'll never know if she really means what she says. But that's half the fun. The other half is exquisite craft. From odes to processed food to a birthday party attended by past selves, it's OK to let the easy reading fool you – in no time you'll be craving more, buying a six-pack of Vachon's ½ Moon just because of poetry.
Carlos A. Pittella (he/him) is a Latinx poet & the recipient of a Frontier 2022 Global Poetry Prize. Born on traditional lands of the Tupi, Guarani, and Goitacá (Rio de Janeiro), he lives in Tiohtià:ke/Montréal. His writing is haunted by borders, having recently appeared in Frontier, Radar, Acentos, and Jacket2.
Emma Telaro recommends:
Hotline by Dimitri Nasrallah
Véhicule, 2022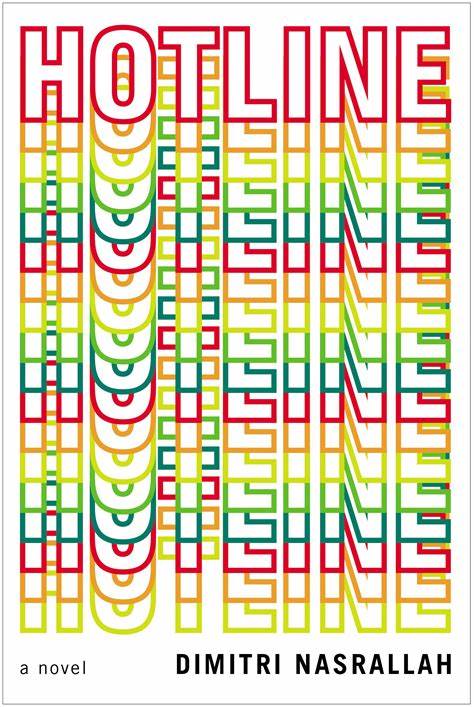 You need to read Hotline. The Muna/Mona dynamic is brilliant. In this book, Nasrallah speaks of his childhood in the '80s, fleeing with his mother from Lebanon's Civil War to arrive in Montreal, where she finds work as a hotline operator for a weight-loss center. Most interestingly, the story is told from his mother's point of view – Nasrallah performs a gentle, fair, and loving ventriloquism of his mother's voice, though of course, this is fiction, so it isn't really her, nor is it exactly factual, so to speak. But then, where is the line between fiction and non-fiction? How do we revisit the past, in fiction? It's a topical and masterful read, as Nasrallah intimately addresses the immigrant experience in Quebec, with all its peculiarities of language and place.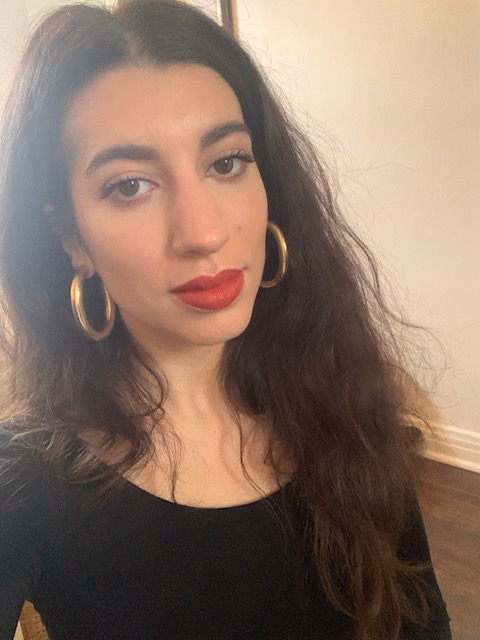 Emma Telaro is a writer and a reader living in Montreal. She graduated with a Masters of English Literature from Concordia University in 2021, where she worked on Diane Di Prima's Revolutionary Letters. During her studies, she was a Research Assistant for the SpokenWeb network. Since then, she has worked in publishing, and now with EDLD as English Language Coordinator.
Hannah Karpinski recommends:
Wet Dream by Erin Robinsong
Brick Books, 2022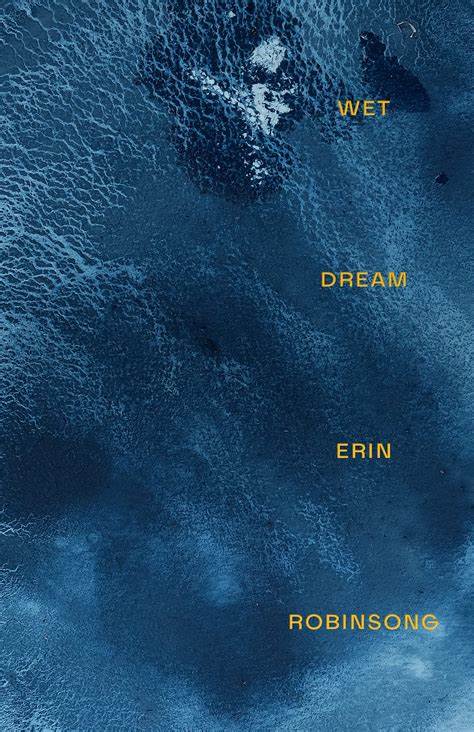 While one of the first poems in Erin Robinsong's Wet Dream ("ANAMNESIA") is set during the COVID lockdown in Montreal, the whole text reads like it is being written in real time – its environmental urgency reads as prophetic of the climate catastrophes we are facing today. The book itself demands physical engagement, with some poems set in landscape orientation so that the reader must turn the book ninety degrees (one such landscape poem is ominously and aptly titled "SMOKE FROM 551 FIRES"). Wet Dream is as much of an eco-poetic masterpiece as it is an ecosystem of its own, teeming with elemental eroticism, flora and fauna, biosphere, atmosphere, erogenous zones. It is a call to action and an act of bearing witness to a burning world – a world perceived with big wet love and awareness of the connectedness of all beings.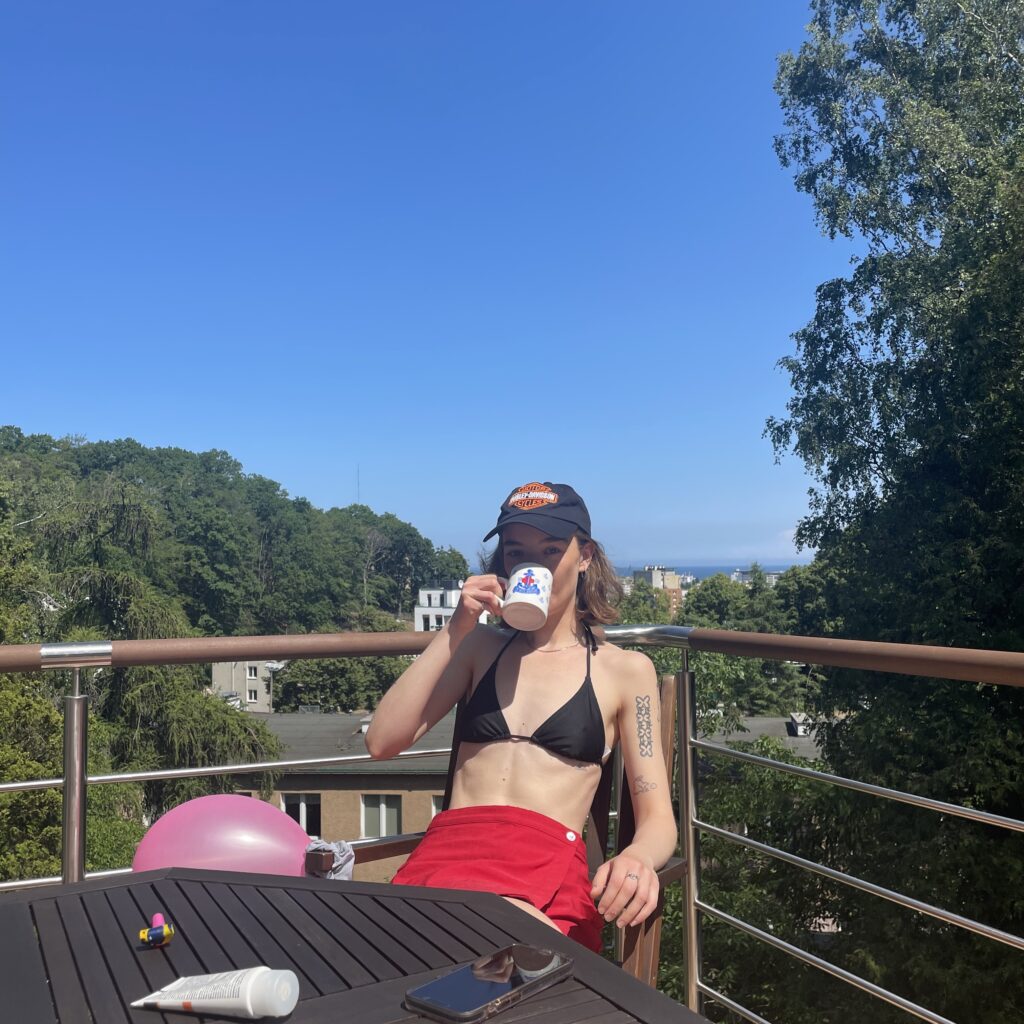 Hannah Karpinski is a dyke writer living in Tiohtià:ke/Montreal. Her work has appeared in Voicemail Poems, Lesbians Are Miracles, Commo Mag, and elsewhere. She is the Publishing Assistant at Metatron Press and, in addition to Wet Dream, she recommends checking out Metatron's excellent new spring releases: Little Fury by Casey Bell, The Choice Is Real by Jayson Keery, and Thirty by Marie Darsigny (translated by Natalia Hero). You can find Hannah on Instagram at @raunchy_lez and Metatron at @metatronpress.
Salena Wiener is a poet and incoming PhD student in English Literature at Simon Fraser University, focusing on Romantic women's writing, female sexuality, and ecology. She is the author of bodies like gardens (Cactus Press, 2023).
Illustration by Nora Kelly