Metatron Press and the Metatron Prize pave the way for new and unique literary voices
by Christina Marando
Finding footing as an emerging writer in the literary world can be a challenge, especially for writers looking to delve into new and provocative themes and topics. Enter Metatron Press, a Montreal-based publisher looking to place the spotlight on rising talents in poetry and fiction.
Metatron Press was founded in 2014 by Ashley Obscura, who had just graduated from the creative writing program at Concordia University. The press is named after Metatron's Cube, a shape in sacred geometry that is said to be able to replace negative thoughts with positive ones; the shape is reflected in the press's logo. Obscura started out by organizing readings with fellow classmates, which eventually evolved into a "vibrant poetry community that was clearly in need of publishing support," she recalls.
From there, Obscura applied for and received a Jeunes Volontaires grant to publish six chapbooks. Since then, Metatron has published 50 debut books by Canadian and American authors. Lee Suksi's novel The Nerves won Metatron its first award at the Lambda Literary Awards this year.
In 2015, Metatron created the Metatron Prize for Rising Authors. Obscura came up with the idea after speaking to a friend who was helping out with the press. The initial plan was to create a prize with an affordable entry fee, while also providing detailed feedback on every submission. However, it soon evolved into something much more. "We discovered so many amazing writers, and it really helped grow the international scope of our press at the same time," says Obscura.
As more and more writers began to apply, it was no longer feasible for Metatron to provide feedback on every submission. But they now have the resources to provide bigger financial prizes, as well as two separate prizes for poetry and fiction. In addition, Metatron now works with well-established authors as judges, last year's being CA Conrad and Anne Boyer.
Obscura's goal has always been to uplift new, contemporary writers that would otherwise struggle to find support. "I've always wanted – through Metatron – to create access and support for emerging poets," she explains. While Metatron usually focuses on publishing Canadian authors, Obscura explains that the Metatron Prize is "a chance for us to expand our horizons and consider works being created elsewhere in the world. We have had two Canadians and two Americans win the award so far." Obscura hopes that through the Prize, Metatron can "discover and bring visibility to emerging authors around the world."
What makes the Metatron Prize so significant for emerging writers is that every person that makes it to the shortlist is interviewed and featured on the website. Obscura feels that this has made all the difference. "I think putting in an extra bit of effort to celebrate these writers is totally worth it, I honestly wish I'd see more effort like that from other presses or magazines who run prizes," explains Obscura.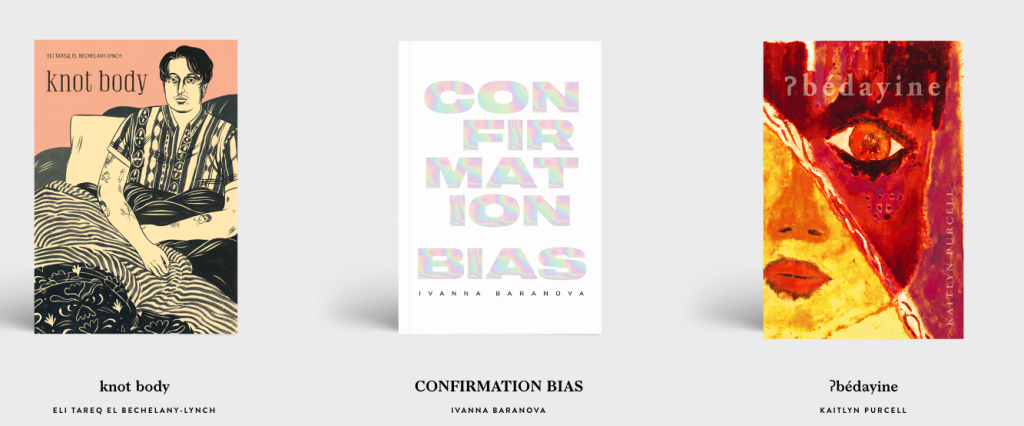 Metatron celebrates writers who delve into provocative themes and who don't "fit in" with traditional literary canons. Obscura's goal from the start was to give a voice to writers from communities that previously did not have a platform. "I wanted to bring people together to celebrate writing and writers and to explore contemporary forms of poetry. I also wanted to create a safe creative space for women and people from the LGBTQ2S+ community, and access to publishing support," explains Obscura. The Metatron Prize has helped achieve that goal by giving emerging talented writers a platform to showcase their work.
Through Metatron, Obscura has created the same space that she felt that she needed as a young emerging writer. After experiencing misogyny and abuse both within her writing program and in the online literature community, Obscura "just wanted to create a space that wasn't controlled by gatekeepy men" and instead made room for new, contemporary writers to thrive.
Obscura feels that Metatron and the Prize have succeeded in bringing this vision to fruition. As she so eloquently puts it, "sometimes we need to create the spaces, access, and support we lack."
Submissions for the 2021 Metatron Prize are currently open for an October 1 deadline, with authors Marlowe Granados and Fariha Roisin taking part as judges this year. First-place winners in both the poetry and fiction categories will receive a monetary reward and a Metatron publishing contract. A total of twelve finalists will be featured in a Metatron Prize Special Feature in 2022.
Christina Marando is a freelance writer and editor currently living in Laval.