Linda Leith Publishing celebrates its 10th anniversary
by Billie Gagné-LeBel
Montreal's literary world is lucky that Linda Leith considers the city her home. Her contribution to the Montreal literary community has changed and enriched its landscape, in particular her founding of the Blue Metropolis Festival in 1997, for which she worked as artistic director up until 2010. A need for change prompted her to leave Blue Metropolis in December of 2010 and start her own publishing press, which was at first only intended to be a digital salon. In its ten years, LLP has published close to a hundred books, and the original online forum, called Salon .ll., still exists to this day, in both French and English.
Much like its founder, Linda Leith Publishing doesn't discriminate between genres, or even languages, as there's no typical LLP author. As Leith explains: "Authors don't come in schools, like tropical fish. They come very much as individuals with their own voice, their own obsessions, their own interests. Everything about them is unique. That's what makes them so interesting, and worth publishing, because there's nobody else who's doing the same thing. You kind of fall in love with a certain kind of book, and then you want to bring it into the world. And that's what a publisher does."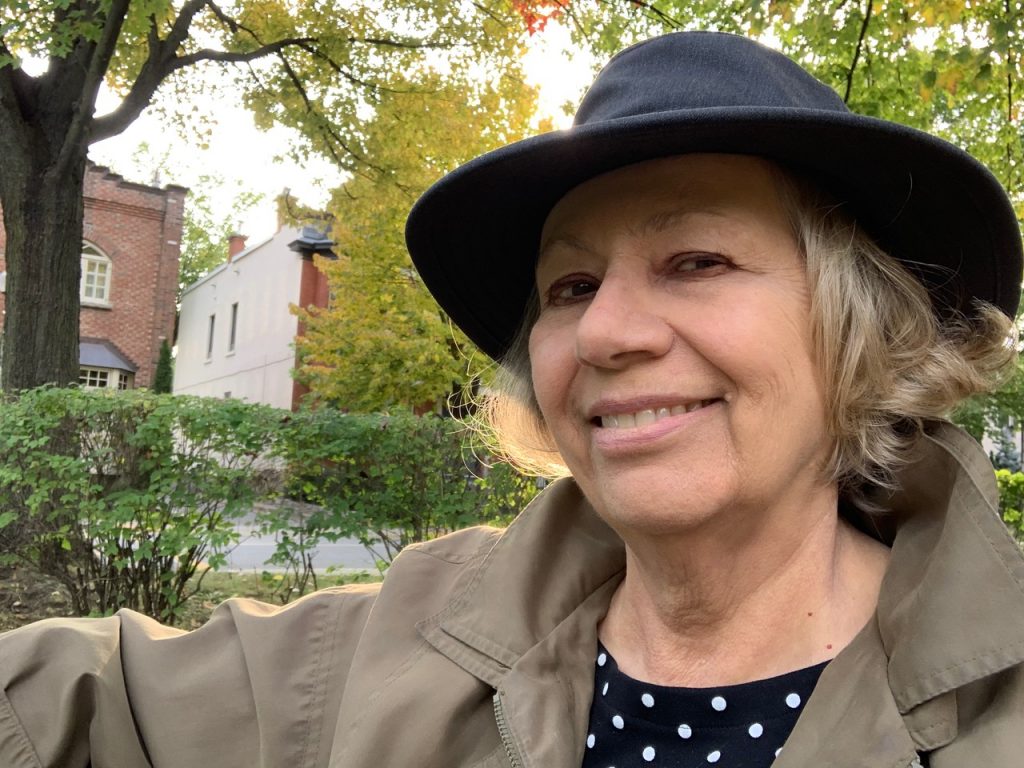 More than just a publisher
Leith is not only a publisher: she was a teacher, and she's also a writer and a translator, and has been swimming in the literary milieu for decades. She doesn't see much difference between the different roles she's played in the community over the years, as they all overlap into the same ecosystem: "We need one another. Our writers are also our readers, and our publishers are very much our readers. And also, often they themselves are writers."
As a publisher, she relishes the pleasures of helping authors publish their books and bringing their words into the world, and she looks forward to good proposals. One of her pet peeves is writers who aren't professional: "If you're a writer, and you are hoping to get [your work] published, it's important, for your own sake, to take the time to learn how you do that. You don't put together a first draft, and then in the first flush of excitement, send it off to a publisher and say, I hope you're going to publish this. You have to find out how to do it, you've got to learn about editing your own work, working with other writers, maybe in a workshop to try to develop what you're doing. If you're not taking it seriously, yourself, as a writer, nobody will take it seriously. It has to come from you. That's how you get published."
She's proud of the books LLP has published, saying: "Some of them would no doubt have been published by somebody else at some point, but many of them might not have been published. They are all worthy of publications and contribute something to our understanding of one another and the world we live in. And that's what books are all about."
Like a mother with her children, she's unable to identify a favourite. "It's extraordinarily difficult to get adequate media coverage now that there are few books sections left, and those that do still exist are shadows of their former selves. This is a blow to the authors and to publishers without the means to pay for large ads in the newspapers and elsewhere. It's a blow to our literary culture, as well. Prizes can take us only so far, especially when the prize lists in both fiction and non-fiction are dominated by the international publishing conglomerates." Nevertheless, she says she had particular affection for the classics that LLP reissues, such as Mavis Gallant's only play, What Is To Be Done? (1982) and, coming this fall, Mairuth Sarsfield's 1997 novel No Crystal Stair.
On Quebec's literary scene
Even if she considers ten years to be a relatively short time, Leith is proud of what she's accomplished with her press Linda Leith Publishing, and in Quebec's literary scene at large. When asked about what she'd say to any newcomers in the publishing industry, she said: "What makes the community thrive is that there's new blood and new ideas, newcomers who are starting up and publishing the kind of writers they think are the most exciting, because there's room for everybody… it's a challenge. Publishing is a lot of work. It's a creative activity for sure, but it's also a business. It's also a responsibility. You're taking someone's work, and you're introducing it to the world. You have to look after the work, and you have to look after the author and nurture them and help them figure out how they're going to present themselves. That's part of the way a community works is that we work together. We all need editors, and we all need publishers."
Leith has been able to witness Quebec's literary community grow over the decades, and to participate in that growth as well: she was the founding vice-president of the Quebec Writers' Federation, which contributed to creating a thriving community. She feels strongly for the community, which she describes as the world in which she functions: "Over the last 40 or 50 years, I'd say we've built up a really thriving literary milieu, in which it's possible for writers to feel they're part of the world and not living in total isolation. And that matters. Writers need other writers, not just because they're readers, but because they share some of the same challenges and circumstances."
Billie Gagné-LeBel is a queer freelance writer and content creator who loves to explore questions of identity and mental health, alternative relationships and lifestyles, beauty and all things pop/geek culture. She writes for her own blog and publications such as MSN and Screen Rant, and does copywriting and social media creation for a range of clients.