Montreal's leading producer of new Anglo-Québécois theatre takes advantage of recent disruptions to launch its in-house publishing arm, Infinipress
by Jim Burke
When the pandemic hit two years ago, darkened theatres the world over were forced to come up with ways to keep the light of creativity burning. Like everybody else, Infinithéâtre, the Montreal-based company with a mandate to produce new Anglo-Québécois plays, dabbled in online and outdoor performances. But under their new artistic director, Zach Fraser, they also took the enforced hiatus as an opportunity to launch Infinipress, an in-house venture dedicated to publishing plays from the company's past.
Last February saw the launch of the first Infinipress title, Fight On!, a Dickensian epic about settler encounters with Indigenous communities in 19th-century Canada. It was written by then outgoing director Guy Sprung, who had just retired after more than two decades at Infinithéâtre's helm. Fraser told me during an interview coinciding with the publication that Fight On! was chosen as a parting gift to Sprung, who founded the company in 1997, and because his play never got a full production, partly because of the pandemic.
For this reason, Fight On! looks like it will be something of an anomaly in Infinipress's catalog: the other five titles currently lined up for release had been developed and produced by Infinithéâtre. They are Seventeen (Anonymous) Women by Carolyn Guillet, Trench Patterns by Alyson Grant, The Daily Miracle by David Sherman, Love, Child by Anana Rydvald, and Death and Taxes, again by Sprung.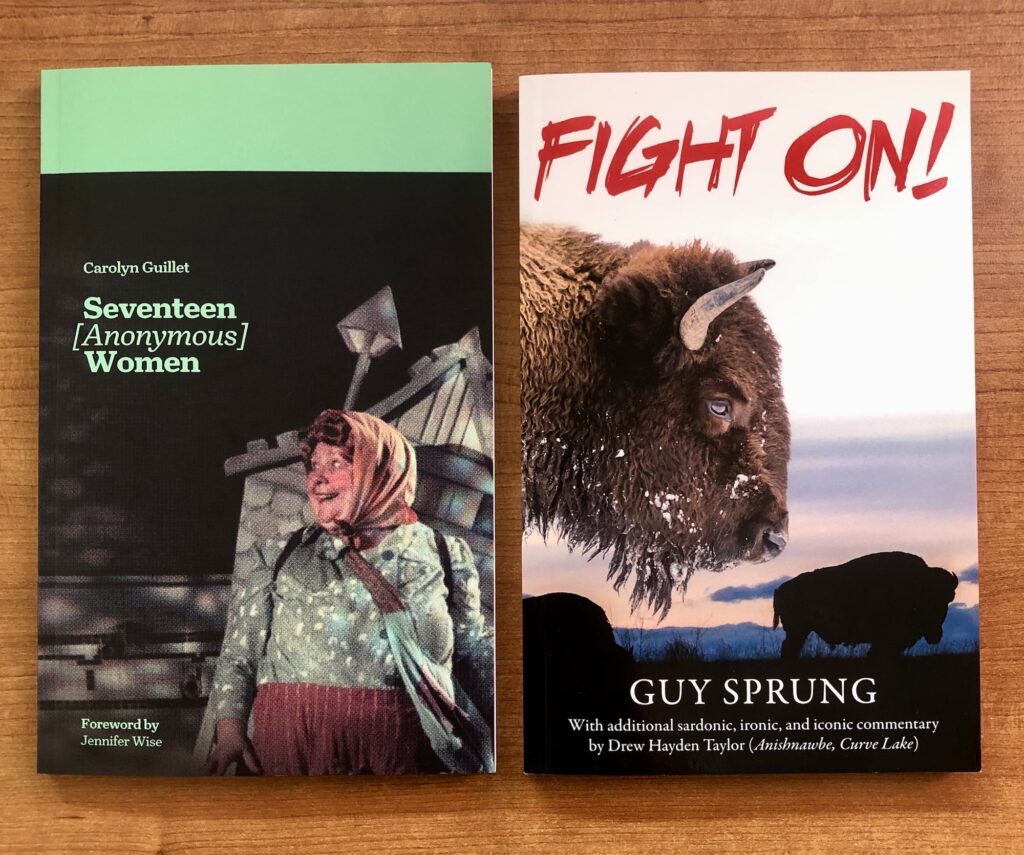 Fraser and his colleagues have had to quickly learn the script for the opening act of their entry into the publishing world. At first, Fraser told me that he wanted to give most of the initiative to the playwrights.
"I wanted to totally give them everything they wanted. I'd ask: how do you want the font? What do you want for the layout? What do you want the cover to look like? Then I realized as soon as you do that, there's no consistency at all. Also you're kind of reinventing the style guide every time and everything is far more time consuming.
"Moving forward, we're looking for a template for all our publications. We want to unify some things so that there's a look. We want to honour the play, but we also want to honour Infinipress, to let it have its own identity."
Infinipress's goals are relatively modest in these early days, the main one being to extend the life of the plays, not only on the page but also hopefully leading to staged revivals, whether in theatre schools or by professional companies.
Financially speaking, Fraser says, "we don't want to lose money, obviously. We're hoping that it breaks even. There are some funding bodies for publishing, but you need to have three to five publications out, so that's something we're not eligible for yet. Once we get the first few out, then we can be more recognised."
Infinipress is unique in that it's the only Montreal-based publishing house entirely dedicated to local dramatists, certainly on the Anglo side. (Francophone playwrights usually head to Somme-Toute Éditions and Leméac.) Some local publishers occasionally handle playwrights – for instance, Guernica Editions recently published Marianne Ackerman's Triplex Nervosa Trilogy (the first part of which played at Centaur Theatre in 2015). And Montreal playwrights might strike lucky by getting picked up by major players like the Toronto-based Playwrights Canada Press and Vancouver's TalonBooks. But that leaves many promising, and even established playwrights falling through the cracks.
Take Carolyn Guillet's sublime Seventeen (Anonymous) Women, which Infinipress has just published, though its official release will be in April. The company is hoping to accompany the publication with a public reading.
As the title suggests, it's a collection of interconnected monologues by various Everywomen from past, present and timeless myth. Given the cultural shifts over the past few years, it's a play whose time has arguably come but, without Infinipress, might have remained an interesting footnote in Montreal's theatrical history.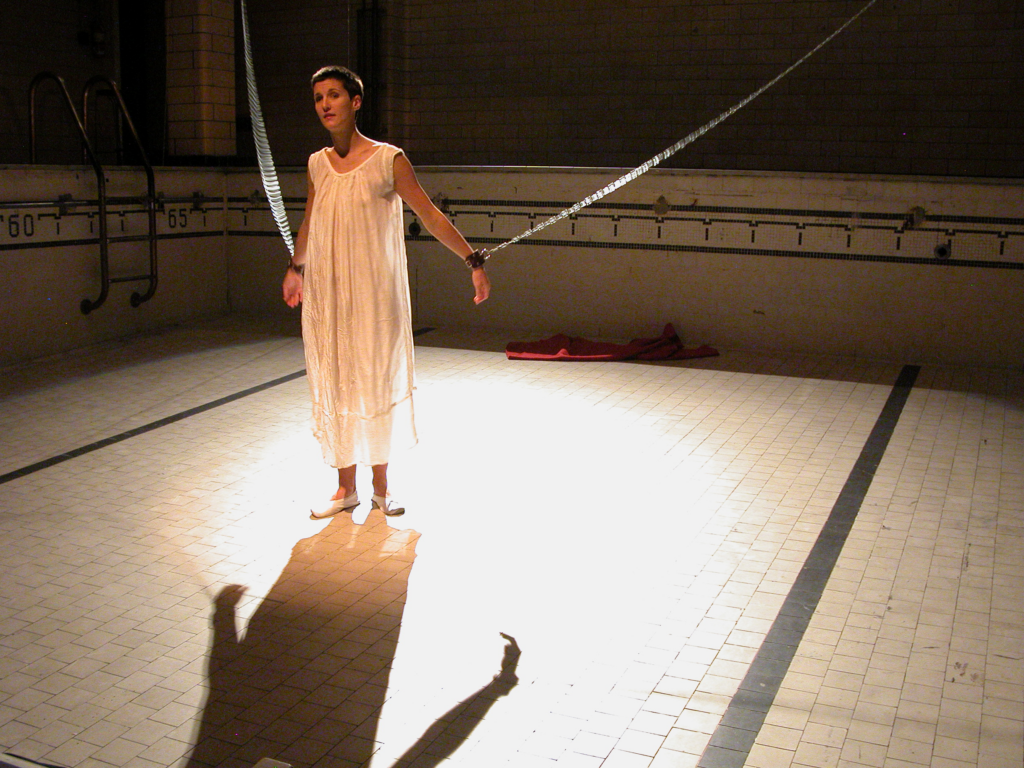 When it was first produced by Infinithéâtre at its old refurbished-swimming pool venue Le Bain seventeen years ago – the timing is part serendipitous, part intentional – audience reactions were split down the middle, largely along gender lines.
"It was a really weird kind of reception," Guillet now explains. "It was before MeToo, and the way people reacted, there was no middle ground. I had women throwing their arms around me saying 'I have never heard my story told before like you have.' And then I had Matt Radz storming off at intermission." Radz was the Gazette's theatre reviewer at the time, and the lively foreword of the published play, written by author and professor Jennifer Wise, severely takes him to task for his premature exit.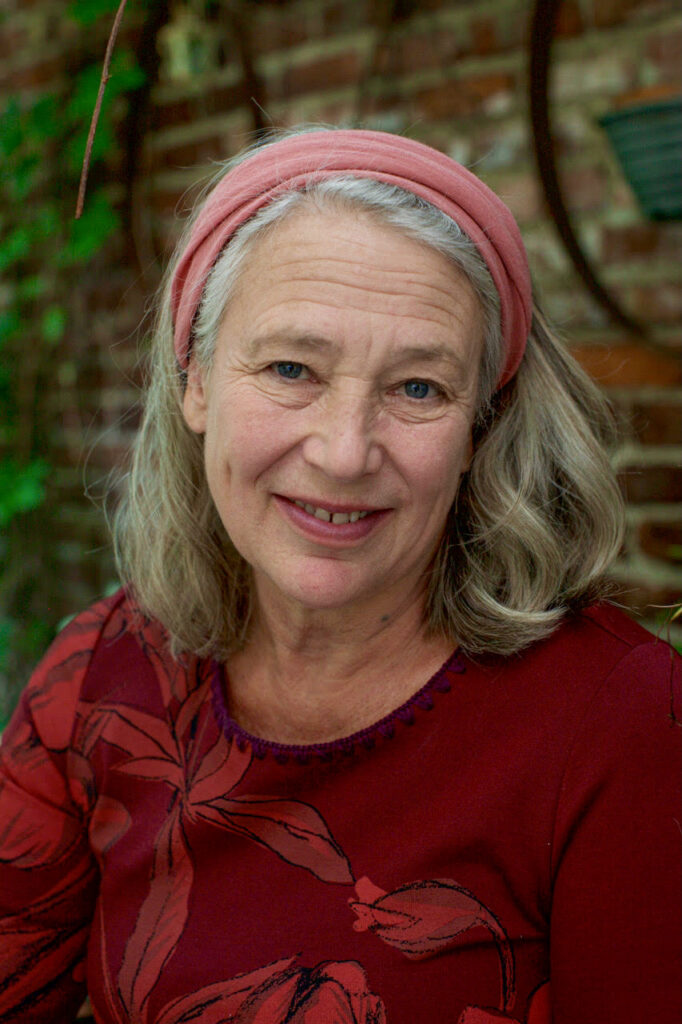 Ironically, if Radz had stuck around, he would have found a weakness in the play which Guillet now acknowledges. Asked whether she took the opportunity to tinker with the play this time around, Guillet says: "Yes, I did make changes. But one of the criticisms at the time was that it could use a pretty ruthless edit. And I took that to heart. It was a running time of about two and a half hours, and I got it down to two hours. I also re-ordered it a little bit in order to have a more cohesive arc. But there's certainly no softening of the sexual politics."
Although Seventeen (Anonymous) Women is part of a first round of releases drawn from Infinithéâtre's repertoire, Fraser doesn't rule out expanding the imprint to include plays from other Montreal companies. Or maybe even plays awaiting a production, such as from Infinithéâtre's annual playwriting competition, Write-on-Q, and its public reading event The Pipeline. Could Infinipress, in fact, be a first step in bringing about that elusive and longed-for renaissance of Anglo-Québécois drama?
Find out more about Infinipress at infinitheatre.com
Jim Burke is the theatre correspondent for the Montreal Gazette. As a playwright, he adapted Moby Dick, which toured the UK in a theatre ship and was produced in Montreal by Persephone Productions. His play Cornered was presented by Infinithéâtre as a guest production in 2013.