Read Quebec at the Salon du livre de Montréal
November 22 at 9:00 am

-

November 27 at 6:00 pm

EST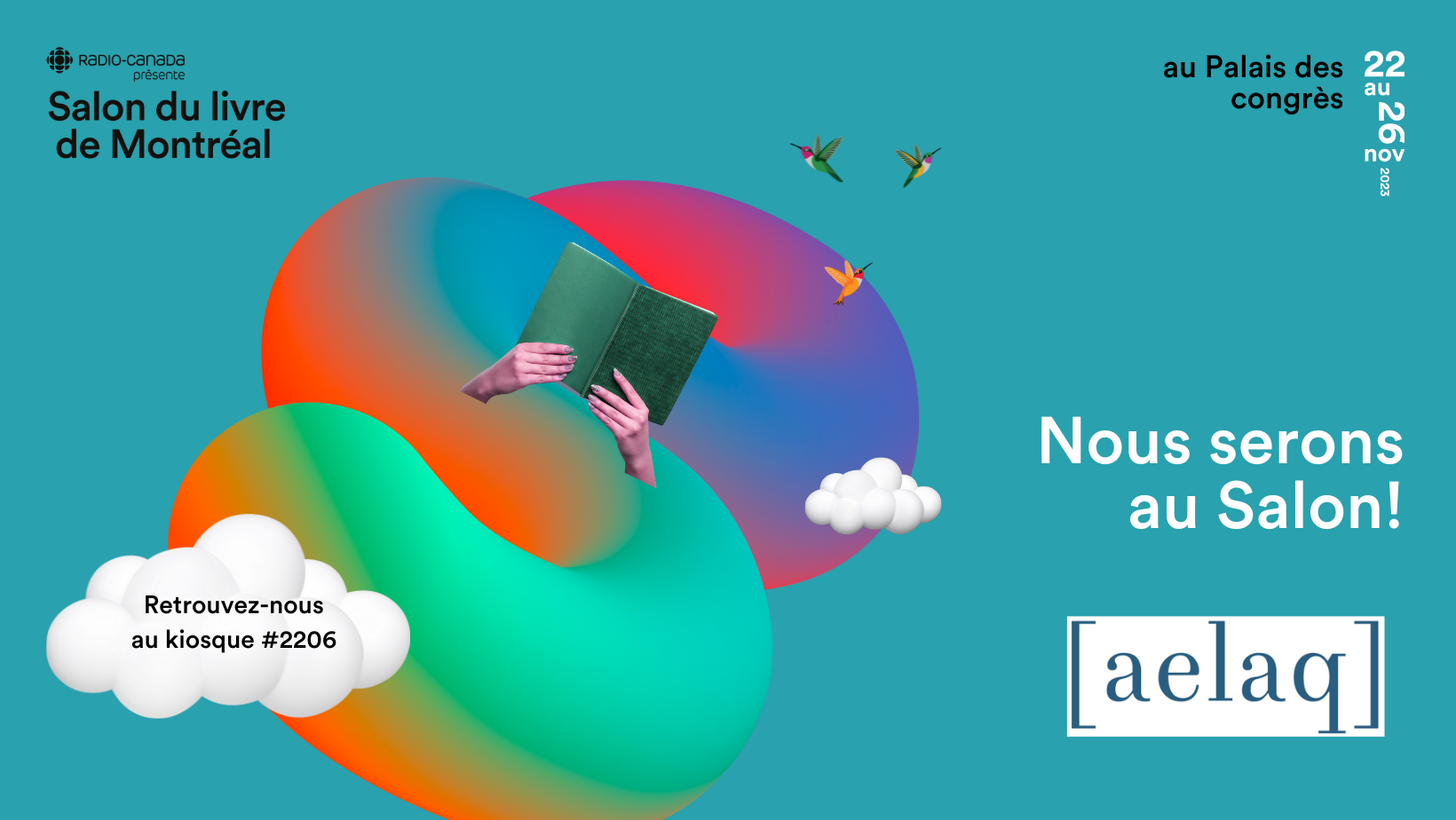 The Association of English-Language Publishers of Quebec will be at the Salon du livre de Montréal! We'll have member titles available for purchase at kiosk #2206, courtesy of Saga Bookstore. Come by to discover new books and celebrate the province's unique and vibrant English-language literary culture.
Tickets must be
purchased
in advance to attend the Salon. Entrance is free for QWF members!
À propos du Salon:
Autour d'une communauté d'amoureux·euses du livre et de lecteur·rice·s en devenir, la mission première du Salon est de promouvoir le livre et le plaisir de la lecture comme biens culturels dans la société québécoise. Le Salon du livre de Montréal valorise le rôle essentiel des auteur·rice·s, des créateur·rice·s et des artisan·e·s dans le milieu du livre et contribue ainsi à faire rayonner la diversité de la production éditoriale régionale, nationale et internationale. Finalement, le Salon rassemble et mobilise les créateur·rice·s, la communauté professionnelle du livre et les lecteur·rice·s du Québec, tout en offrant des lieux qui favorisent la création, l'échange et le débat autour des enjeux de notre société. Les valeurs qui sont au cœur de notre mission sont le partage, la diversité, l'inclusion et le plaisir.