9 notable English-language bookstores in Montreal
by Misha Khan
Rain or shine, there's nothing more romantic than spending a day wandering the streets of Montreal, a cup of coffee in hand, navigating the nooks and crannies of a bookstore. With an arts culture as vibrant as Montreal's, there's no shortage of books to be sought out. And although much of the city's literary culture is of and for the Francophone community, there are also a host of local English-language bookstores you can spend your next rainy day inside of, browsing for noteworthy reads to add to your shelves.
Located across the street from McGill University in the heart of downtown Montreal, Paragraphe Bookstore has been a cornerstone of the city's literary scene since it opened in 1981. The bookstore is also known to be visited by authors on tour, along with local writers.
"Paragraphe Bookstore is proud to be an active member of the city's cultural community. We are a general interest bookstore with a wide in-store selection, specializing in academic titles," says Andreas Kessariss, the store's Events Coordinator. In addition to its wide selection of academic books, this shop also stocks popular fiction and nonfiction.
Located in Shaughnessy Village, Argo Bookshop is the oldest English-language independent bookstore in Montreal. They offer a curated selection of fiction and non-fiction, including literature, poetry, philosophy, and biography. The store also specializes in books on marginalized groups and by marginalized authors, including books on race, gender, and queer issues.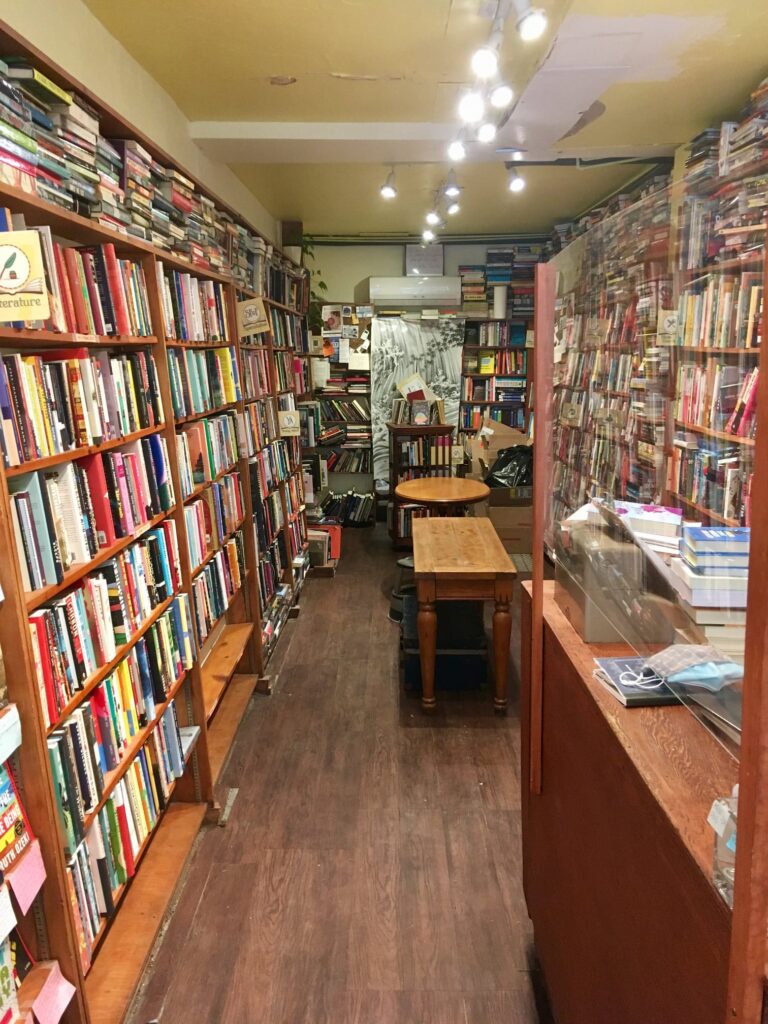 The Argo Bookshop hosts regular events that range from readings and signings to book clubs and write-ins. Be sure to check out their website to stay up to date on their upcoming events!
Located in the heart of NDG, the story of this bookstore began with a father and son who had a treasure-hunting passion and began to accumulate far more than they could store in their own home. After it became apparent that they could not keep all of their book and music findings, they started supplying retail book and record stores. After nine years of learning the business, Peter and Sean Madden opened Encore Books & Records in 2004.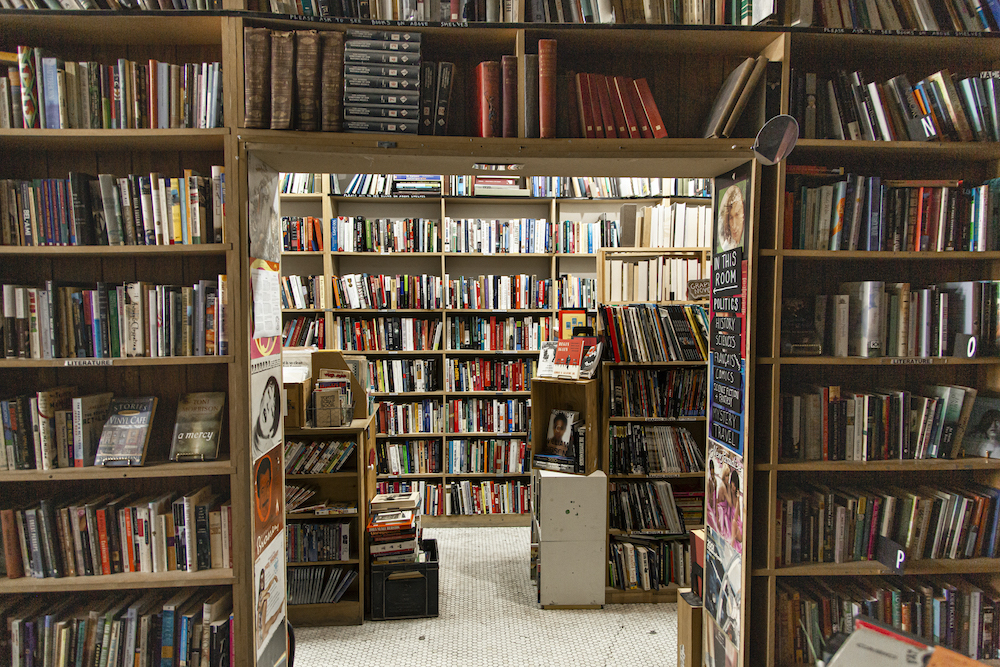 "Encore is full of books, records, magazines, comics, CDs and DVDs! We try to be a place where everybody can have fun browsing and discovering all the amazing treasures," notes Sean.
Before De Stiil was a bookshop, it was a clothing store called État de Style, owned and operated by Aude Le Dubé. But when Montreal went into lockdown at the start of the COVID-19 pandemic, Le Dubé decided to change course—replacing the racks with shelves and turning the boutique into a bookstore dedicated to a curated selection of English-language literature.
Le Dubé has noted her delight in unearthing the latest and greatest titles, selecting novels that she herself has indulged in, but also ones for her clients' tastes in mind. 
In 2008, veteran comics publisher Drawn and Quarterly renovated a former dress shop on Bernard Street in Mile End, opening its first store and revitalizing the independent book retail landscape in Montreal and in Canada.
Librairie Drawn & Quarterly is proud to be known not just as the flagship shop for the publisher, but as the city's literary hub for all genres and ages. Cartoonists, writers, essayists, poets, illustrators, and the readers who love them–all call the store their own. They've even opened a second location down the street, devoted to children's books.
Located in the borough of St-Henri, Librairie St-Henri Books is a local, independent bookstore that houses a curated selection of fiction, non-fiction, graphic novels, children's books, young adult fiction, cookbooks, as well as locally sourced zines, greeting cards, pins, patches, stickers, and other unique wares.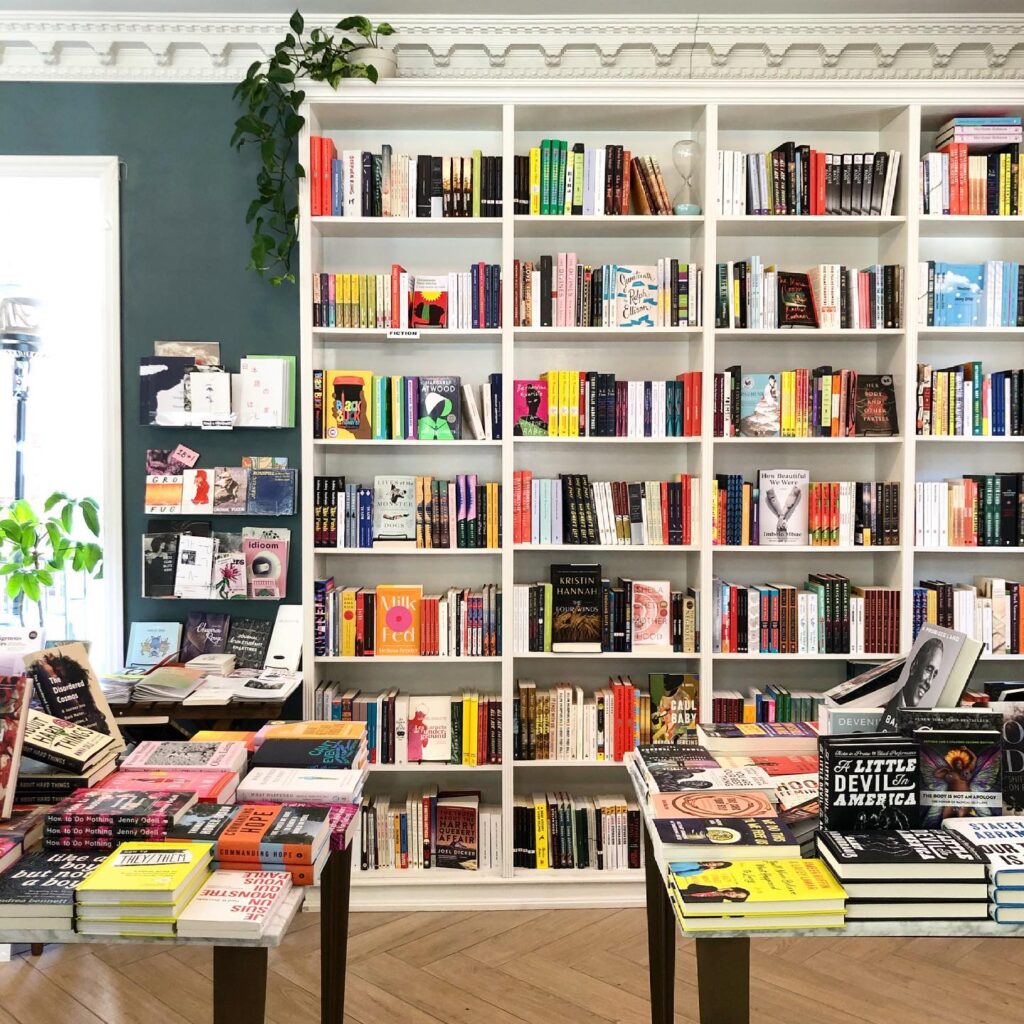 They are committed to stocking and uplifting the voices of POC, queer, and Indigenous authors, at home and abroad. 
In business for nearly 40 years, Bibliophile is an independent English bookshop that carries a range of genres including children's books, Judaica, psychology, and cookbooks. If you can't find what you're looking for, they'll order your favourites for you.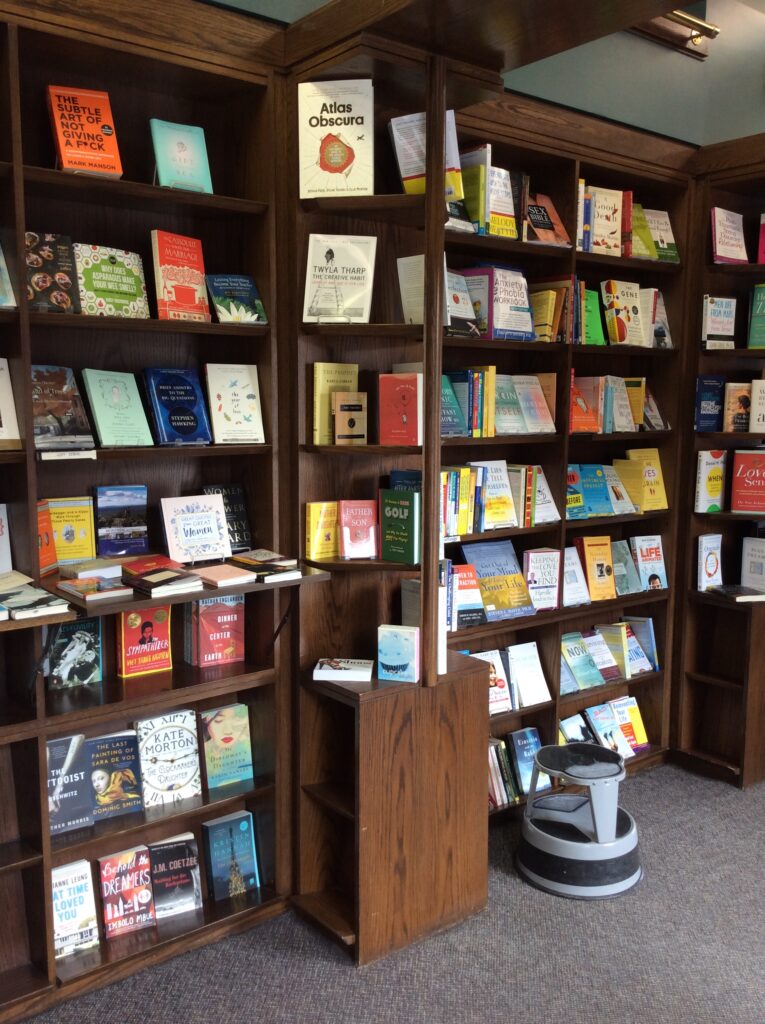 If you have grandchildren who live in a different city, you can also join their Grandparent Club—Bibliophile will send them a suitable book once a month. 
This venerable shop has been offering a carefully curated choice of second-hand titles since 1984, first on the Plateau and, for the past 15 years, on St-Viateur in the heart of Mile End. In 2021, a threat to the store's future due to raised rents caused a major public outcry, with neighbourhood book lovers coming out in droves to support the local institution.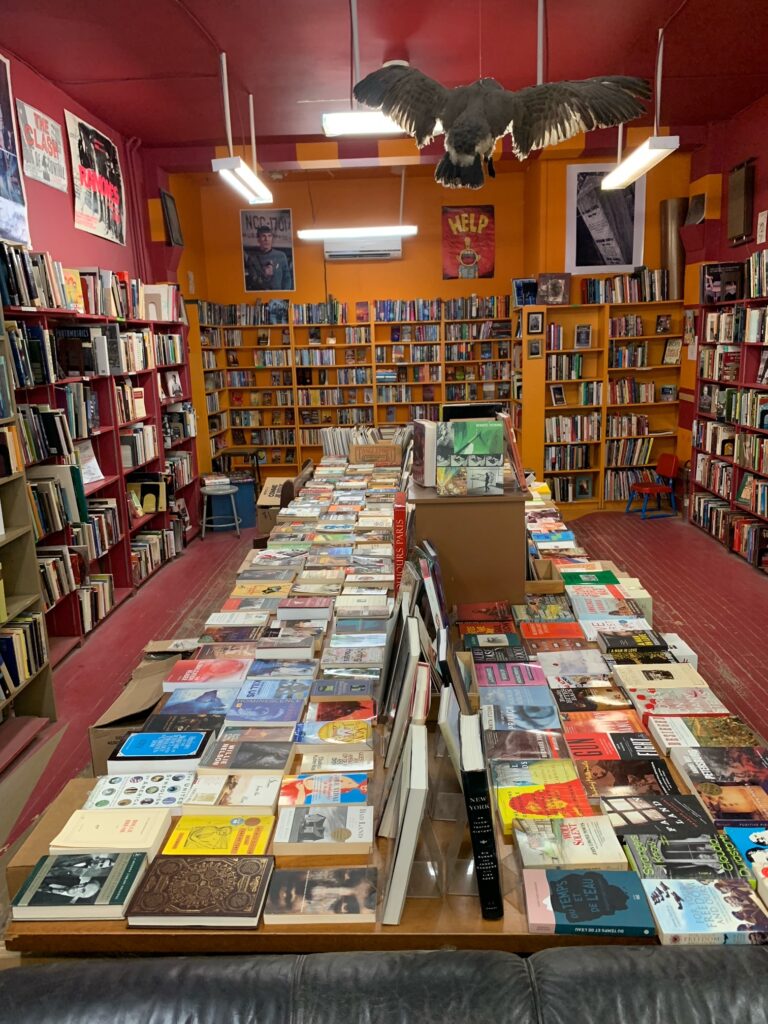 Stephen Welch, the store's eponymous owner, has declared his intention to retire in 2023, so don't miss an opportunity to visit this classic spot while in the neighbourhood.
The Word Bookstore was founded in 1975 by couple Adrian King-Edwards and Lucille Friesen, who opened up an underground bookstore in the living room of their Milton Street apartment.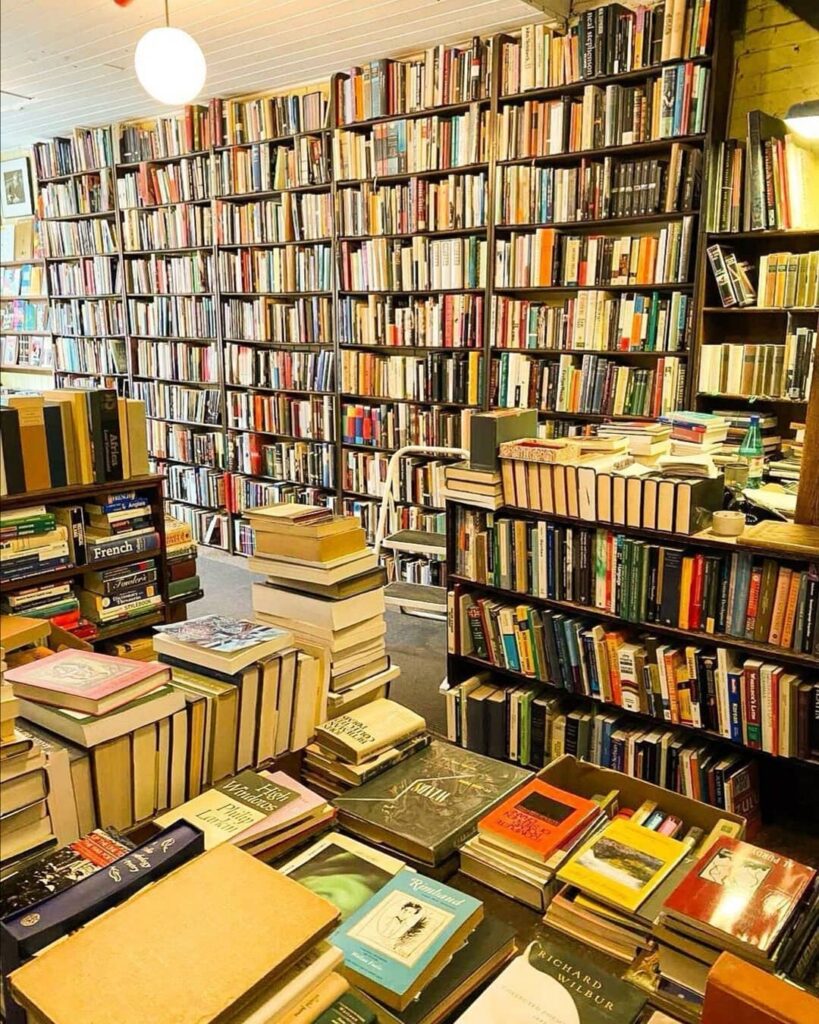 When The Word opened its doors for the first time, the McGill students and poets who had frequented the apartment next door for bi-weekly poetry readings and impromptu literary salons were among their first customers. Over the years, The Word has become a citywide institution.
Misha Khan is a freelance writer and activist with years of experience working in grassroots organizations. She has a passion for amplifying underrepresented voices and exploring topics ranging from mental health, literacy, and feminist studies in her writing.
Illustration by Nora Kelly