Angela Leuck plans to put the Eastern Townships back on the literary map with the relaunched Shoreline Press
by Marianne Lassonde
When Angela Leuck and her husband moved to the Eastern Townships, she recalls visiting over 50 houses – of which only two had bookshelves.
As a writer, it was saddening reality to see books fall out of favour. As a publisher, it reflected a community in need of major literary change.
"We have an amazing history. So many literary figures have lived here," said Leuck.
In earlier times, the Townships was a hotspot for the Anglophone literary community: Two Solitudes author Hugh MacLennan, along with F.R. Scott, Ralph Gustafson, Doug Jones, and many other poets all lived or spent summers there, and noted Quebec translator Sheila Fischman began her career while living in the village of North Hatley – not to mention internationally renowned mystery writer Louise Penny, who still lives and writes in Sutton.
But without a local publishing house, regional writers often have a harder time getting their work released to a larger public. Part of this is because authors often write about what they are familiar with – and selling countryside stories, and values, to major publishing houses can be extremely difficult.
When Leuck was offered the chance to bring Shoreline Press to the Townships, she took it. Housed for more than two decades in Ste-Anne-de-Bellevue, Quebec, Shoreline Press moved to Hatley in May 2020 when founding publisher Judith Isherwood decide to retire and hand over the mantle.
The move from Ste-Anne-de-Bellevue to the Townships is currently underway. For Leuck, moving to the Eastern Townships was non-negotiable as it meant exploring niche topics and putting the area back on the map.
"Smaller publishers publish the books the others won't touch, and it's really exciting to be part of that," she says.
Discovering untouched talent
Leuck moved to Hatley in 2010; she describes the small, rural community as two roads decorated with houses, hiding incredibly talented authors.
"I was totally blown away with how many writers there were – and they were good," she laughs.
Originally relocating as an author alongside her husband, Leuck nurtured relationships with fellow writers through writing workshops.
"Most of them saw writing as a social thing. Instead of weaving or making quilts, people went to writing groups."
A decade later, these authors would find themselves on Shoreline's two-year waiting list for publication.
Josh Quirion, of Dixville, a rural community just outside of Coaticook, wrote the relocated Shoreline Press's first official publication. Quirion published his first compendium of short stories and 150-page novella with the help of Leuck and two interns from McGill University in 2020. Taking place in the fictional town of White Pine, Towners & Other Stories brings alive small-town etiquette and parallels the place where he grew up.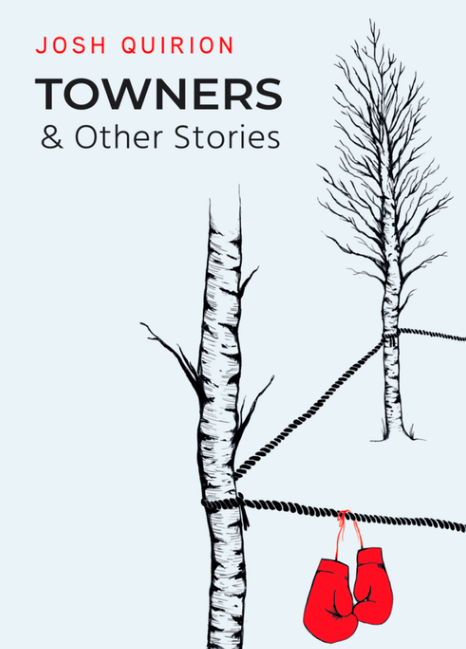 "Reading about the Townships and writing about the Townships are so interconnected, and one can't happen without the other," he says.
Within a few months, Quirion had sold 300 copies of Towners & Other Stories – a very successful launch for a first-time author, says Leuck. She adds that part of the book's success also has to do with an overwhelming support from the Townships' English-speaking community.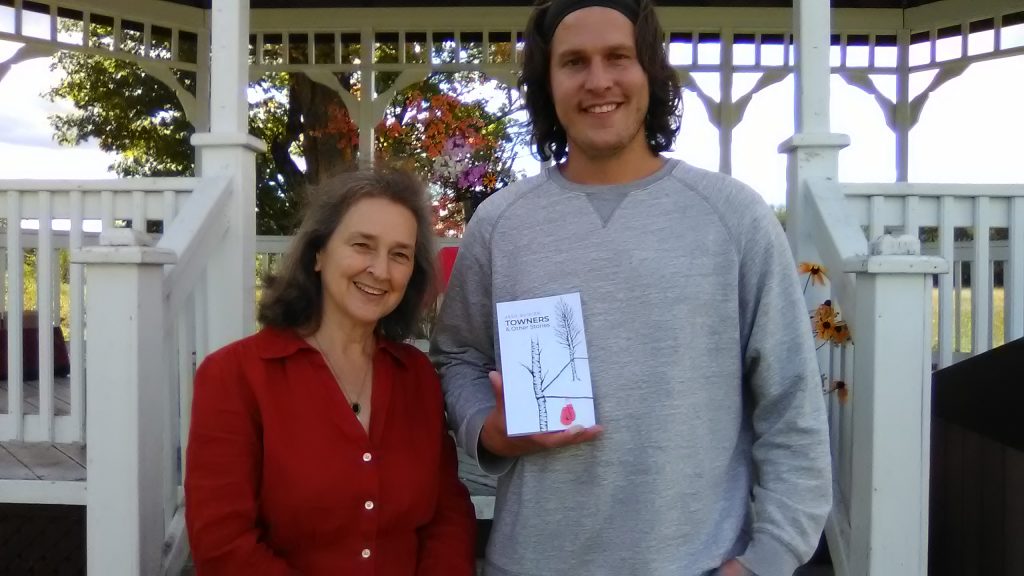 "People from the Townships appreciate the work… it resonates with them," says Quirion.
But with a small English community, Quirion's book only went so far. Without the support from the Francophone population in the Townships, notably a collaboration between French- and English-speaking publicists, Anglophone authors often fall behind.
"French versus English was always a thing," he says. "You either belong to one faction or the other."
Nick Fonda, a Townships-based writer and author of Murder on the Orford Mountain Railway, says it took him over a year to find a publisher.
"I was told to write what you know. I suppose it comes down to that – it's where I live, where I am, what I see," explains Fonda, who notes that it's especially hard to publish a non-fiction book about small towns; often, it boils down to a stroke of luck. (His book did eventually find a home, published this year by Montreal-based Baraka Books.) However, he adds, having a publishing house in the Townships' backyard would be a gateway for smaller writers and niche topics.
Recent statistics show Anglophones, at one time the majority group in the area, now make up less than five per cent of the general population in the Eastern Townships.
"You don't create a literary community overnight," Quirion admits. "But I think there is a tremendous opportunity – we have an Anglophone university, an Anglophone CEGEP and Anglophone high schools."
This mentality guides Leuck's business model for Shoreline Press, which she intends to be for Townshippers, by Townshippers. Part of this includes hiring local and frequent collaboration with Bishop's University's English literature program.
Recruiting students
Earlier this year, Leuck reached out to the head of the department of English studies at Bishop's in hopes of recruiting interns; within a few weeks, she received 18 enthusiastic responses.
Starting in early May, the program pairs students into teams of two to work on the publishing process of a manuscript, from editing to marketing the book. At the end of the 14-week program, two students will work alongside Leuck to publish books of their choosing.

One of these students was Loch Baillie, whose internship counts as a credited course at Bishop's. For him, this was an opportunity to get his foot in the door, and demystify the world of publishing.
"I know a lot of students are worried they won't find work with their literature degree," says Leuck. "Beyond the campus newspaper and a few English courses, there have not been a lot of opportunities to explore career options." Often, students have to relocate outside of the province to find work, which she finds disappointing. She believes there is strength in working at a regional level.
"The one way to make a publishing house work these days is to be regional and niche. And that's what I am," she says. "I am regional because I am in the Eastern Townships, and I am niche because I am working with the English-language community."
Currently, interns at Shoreline Press are not paid for their work. Leuck said this is because she has not applied for government grants, instead paying for the press out of pocket. This, however, means Shoreline Press will only be taking a limited number of projects and will not expand outside of the Townships, though Leuck hopes to keep the Montreal branch alive.
"It started as something personal, I knew some of these [authors], but now it represents a whole region."
Leuck and her interns are currently organizing the first Townships Book Fair, planned for late September in Lennoxville, where the latest Shoreline publications will officially launch.
She hopes emerging authors and publicists will see Shoreline Press as a tourist stop before they arrive at their final destination.
"I don't want to grow," she laughs. "I'm really happy here, and I've got some really exciting projects coming up about the Townships."
Marianne Lassonde is a Master's graduate from the University of King's College and a recipient of the Nova Scotia Graduate Scholarship for her investigative work on Quebec's Child Protection Services. She has worked as an intern for The Record, the Eastern Townships' local English-language daily paper. Her articles are also featured on The Signal, King's College's online newspaper, YouTube and radio show.